Famously Dead A-Z:

Cause of Death:
View information about Yasser Arafat's death here on famously-dead.com. You can view information about Yasser Arafat's death and other famous deaths. You can view by name or by cause of death. We also have included the most popular famous deaths.
Yasser Arafat's Death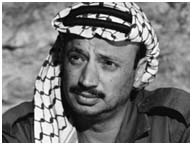 Yasser Arafat
Political Leader
August 24, 1929
November 11, 2004
Official: Stroke, Suspicion: Poisoning
Revered by the Palestinians and reviled by the Israelis, Yasser Arafat spent most of his life fighting against Israel. He claimed to work in the name of Palestinian self-governance and was the chairman of the Palestine Liberation Organization and first president of the Palestinian national Authority. Originally opposed to the existence of Israel, he publicly switched gears in 1988 when he accepted U.N Security Council Resolution 242, which was designed to end the tension between the Jewish state and its Arab neighbors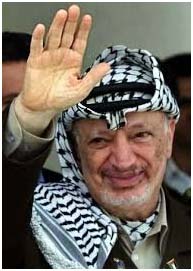 But while many Arabs saw him as a great leader and a freedom fighter for their aspirations, many Israelis and their supporters considered Arafat's organization a terrorist group, saying he was merely a terrorist leader.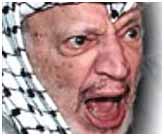 Arafat was born in Cairo. His father was a Palestinian and his mother was an Egyptian.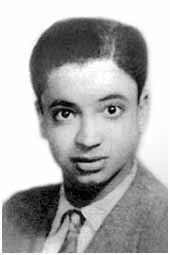 He graduated from the University of King Fuad (now Cairo University) in 1950, claiming he sought a better understanding of Judaism and Zionism and by engaging in discussions and reading publications. But he also started smuggling weapons into Palestine.
As the Israeli-Palestinian conflict raged, Arafat claimed to a leadership role. Here's Arafat speaking before the United Nations in 1974.
And in November 1988, Arafat's PLO proclaimed the independent State of Palestine, accepting Israel's right to exist. (UN Security Council Resolution 242.) The United States voiced its approval of the change.
By late 2004, Arafat was confined within his compound in Ramallah for over two years by Israel's army.
Still disputed: the cause of his illness and death. In October 2004, he came down with what appeared to be the flu after vomiting during a meeting. His condition got worse over the next few days. Other doctors, including teams from Tunisia, Jordan and Egypt, tried to help. Arafat was taken to France on a French government jet and was admitted to a hospital in the suburbs of Paris.
Slipping into a coma on November 3, his condition gradually deteriorated and on the eleventh of November, at the age of 75, he was dead.
Doctors first called it a stroke, but others question that. Israel said an AIDS expert said Arafat displayed all the symptoms of that disease, although others refuted it. There was other speculation that Arafat died of food poisoning, but that was also slapped own. Finally, in 2012, Al Jazeera reported that Arafat was poisoned with polonium-210, though it didn't say who did it. And in October 2013, a group of Swiss doctors, citing a forensic investigation, suggested Arafat could have died of polonium poisoning, something disputed by a Russian study.
He's buried in Ramallah.