Famously Dead A-Z:

Cause of Death:
View information about Mario Cuomo's death here on famously-dead.com. You can view information about Mario Cuomo's death and other famous deaths. You can view by name or by cause of death. We also have included the most popular famous deaths.
Mario Cuomo's Death
Mario Cuomo
Politics & Government
June 5, 1932
January 1, 2015
Heart Failure
The life and death of Mario Cuomo:
He was a three-time Governor of New York state, who many felt would've been an excellent candidate running as a Democrat for the Presidency. He also came very close to being nominated as a U.S. Supreme Court Justice.
Liberals loved Mario Cuomo for his populist and activist stance on government and his oldest son went on to win the office that he had held twice. Ironically Mario died hours after Andrew Cuomo was sworn in for a second term.
Mario Matthew Cuomo was born to an immigrant family in Queens, New York. His parents Andrea and Immaculata Giordano Cuomo ran a grocery store in the South Jamaica section. It was a very diverse neighborhood, with neighbors from various races and ethnicities.
Mario went to a local New York City public school and went to St. John's Preparatory school. At St. John's University he excelled in baseball…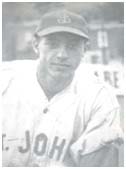 …and he was even signed to a minor league contract by the Pittsburgh Pirates.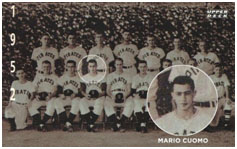 However, he was hit in the back of the head in a beaning incident and lost his vision for a while. Losing his batting he had to give up baseball.
So he went back to St. John's and finished his bachelor's degree and then studied law at St. John's University School of Law. Although he found his ethnic background limited his options, Mario was able to break into the legal business and his work helping people in Queens brought him to the attention of Democrat politicians.
He ran for Lieutenant Governor of New York in 1974 but his ticket lost in the primaries. The eventual winner for Governor was Democrat Hugh Carey, who appointed Cuomo to his first political office of -- Secretary of State of the state of New York.
Mario campaigned for mayor of New York City in 1977, but lost to Ed Koch.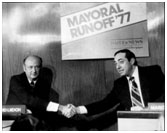 But he later reversed the tables and defeated Koch in a bid for governor of New York in 1982, beginning a three term reign that lasted from January1, 1983 to December 31, 1994. Noteworthy of his term was the decision to never start the controversial Shoreham nuclear power plant on Long Island.
And in between who made a big splash of the national stage at the 1984 Democratic National Convention, when he took on a then sitting President Ronald Reagan, who was on his way to a sweeping reelection victory.
Specifically, in his convention speech, Cuomo where he questioned some of the things Reagan was saying about the state of life in America.
It made Cuomo the darling among Democrats Liberals and they thought he was going to run for President himself. But would always carefully analyze his chances and never ran for President.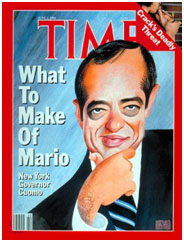 Cuomo even came close to being nominated as a Supreme Court justice by President Bill Clinton in 1992 but that also fell through.
Cuomo's bid for a fourth term as Governor was scuttled when he was defeated by George Pataki, a Republican attack who himself would go on as a three term governor of New York.
Mario was also known on the media doing radio talk shows and so forth. Besides his son Andrew having a career as governor...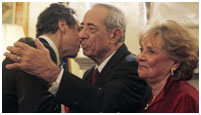 Mario's other son Chris rose through the ranks of ABC News and was a morning host on CNN when his father died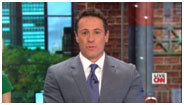 Mario married Matilda Raffa in 1854 and she survived him when he died. They had five children in all, their three daughters named Maria (married to fashion designer Kenneth Cole), Margaret (a physician) and Madeline.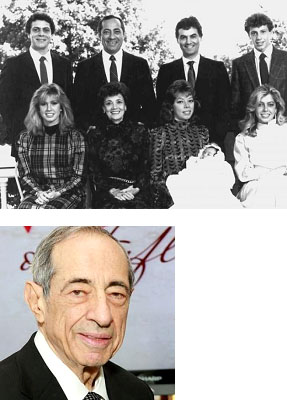 He's also survived by fourteen grandchildren.