Famously Dead A-Z:

Cause of Death:
View information about Johnny Cochran's death here on famously-dead.com. You can view information about Johnny Cochran's death and other famous deaths. You can view by name or by cause of death. We also have included the most popular famous deaths.
Johnny Cochran's Death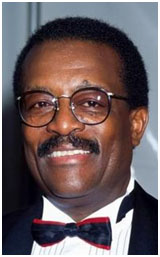 Johnny Cochran
Lawyer
October 2, 1937
March 29, 2005
Cancer
The life and death of Johnny Cochran:
He was an American lawyer who specialized in representing black celebrities, making his fame and his name as the defense lawyer in one of the most closely watched and dramatic trials of the 20th century. He'll forever be remembered for the choice he offered jurors centering on a pair of gloves.
Johnnie L ("L" was the full middle name) Cochran was born in Shreveport, Louisiana. His father, Johnnie Sr., was an insurance salesman and his mother was an Avon lady.
His family relocated to the West Coast in 1949 when Johnnie was 12, settling in Los Angeles. Cochrane graduated first in his high school class and then went to the University of California, Los Angeles, majoring in business administration. He received his legal degree from what's now known as Loyola Law School.
Considering his legal career a calling, Johnnie accepted a job in Los Angeles as a Deputy City Attorney in 1963 after passing the California bar. Two years later, he opened his own law firm in Woodstock, Illinois and established a strong reputation in the black community, representing defendants in criminal and police brutality cases.
He returned to Los Angeles in 1978 as the county's first black assistant district attorney. Johnnie was doing it for less money, but decided to work from within to change the legal system. However, five years later, he returned to private practice and The Cochran Firm eventually grew to 26 offices in sixteen states.
Some of the high-profile black Americans that Cochran represented included Sean "Puffy"Combs on gun and bribery charges; Michael Jackson; rappers Snoop Dogg and Tupac Shakur; football star and actor Jim Brown and Heavyweight Boxing Champ Riddick Bowe. He also represented athlete Marion Jones when she faced charges of doping during her high school track career.
Not all of his clients were stars, though. Cochran also represented Abner Louima, a Haitian immigrant who was sodomized by New York police with a plunger. Louima was awarded a nearly 9 million dollar settlement, the largest police brutality settlement in the City's history.
Most of his cases were civil actions and Cochran was an opponent of tort reform. He was knocking down big fees in the process, an estimated forty million dollars overall, thanks to a flamboyant court room style that some considered theatrical. He had Jaguars and a Rolls Royce and owned homes in New York City, Los Angeles and West Hollywood.
Despite his huge successes, he's best known for the O.J. Simpson murder trial. The former NFL football star and actor was accused of killing his wife Nicole Brown Simpson and her friend Ronald Goldman.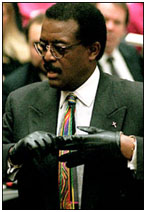 During the closing arguments of the trial, Cochran coined a phrase about a pair of gloves that were a key piece of evidence, suggesting that Simpson was innocent if they didn't fit on his hands.
They didn't fit. Cochran was also criticized for telling the mainly black Simpson jury that police tried to frame him because of his race.
At Cochrane's funeral, Simpson said without Cochran, he wouldn't have been acquitted.
In April 2004 Johnnie underwent surgery and stayed out of the public eye. He told the New York Post he felt good and was in good health. However, he died at his Los Angeles home a year later on March 29, 2005 from a brain tumor. It was originally diagnosed in December, 2003.
His funeral was attended by several of his former clients and friends, among them Michael Jackson…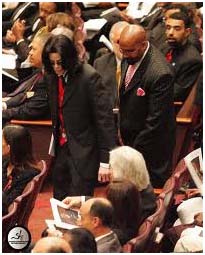 …Reverends Jesse Jackson and Al Sharpton, Sean "Diddy" Combs, Stevie Wonder, Magic Johnson and the former mayor of San Francisco Willie Brown, along with Abner Louima.
Johnnie was interred at Inglewood Park Cemetery in Los Angeles…

…in the Manchester Garden Mausoleum.
And even before he achieved his nationwide fame in the Simpson trial, Cochrane was engrained in the popular culture. Owing to his already established reputation, Johnnie was interviewed by Denzel Washington as part of his research for the movie "Philadelphia".
He was also parodied as the lawyer Jackie Chiles…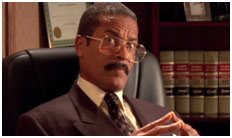 …played by actor Phil Morris on the "Seinfeld" TV series.