Famously Dead A-Z:

Cause of Death:
View information about Janet Reno's death here on famously-dead.com. You can view information about Janet Reno's death and other famous deaths. You can view by name or by cause of death. We also have included the most popular famous deaths.
Janet Reno's Death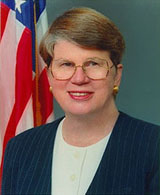 Janet Reno
Politics
July 21, 1938
November 7, 2016
Parkinson's Disease
The life and death of Janet Reno:
Not only was she the first woman U. S. Attorney General but she served the second longest tenure in that office. However, that longevity was marked by several spectacular cases, making her a controversial political figure.
Janet Wood Reno was born in Miami, Florida, the daughter of a couple of news reporters. Her father Henry Reno worked for the Miami Herald for 43 years after immigrating to the United States from Denmark. Her mother, the former Jane Wood, raised her family and then became an investigative reporter for the Miami News, under the name Jane Wallace. Janet had three younger siblings, including a brother Robert who also wrote for newspapers. Janet, who was over six feet tall, never married and always remained close to her natal family.
A public-school student in Miami, the shy and self-admittedly awkward Janet was a champion debater. A high school valedictorian, she went on to Ivy League schools, including Cornell as a chemistry major and later graduated from Harvard Law School.
She worked in the 1960's to the early 70's for a couple of local Miami Law firms and, after a legal stint for the Florida House of Representatives, in 1971 joined the Dade County State Attorney's Office. She was appointed and later elected State Attorney for Dade County.
In the role, she aggressively prosecuted three child abuse case in Miami-Dade, garnering much attention.
In 1993, she breezed through confirmation hearings after being nominated for U.S Attorney General by President Bill Clinton.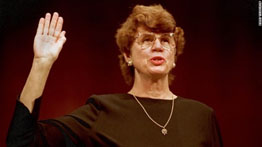 However, during her tenure, there was a 51-day standoff and siege at the Branch Davidian compound in Waco, Texas.

Reno was criticized for the deadly raid where sect leader David Koresh and about 80 of his followers died.
During her years as Attorney General, the nation witnessed the capture and conviction of the Unabomber, Ted Kaczynski…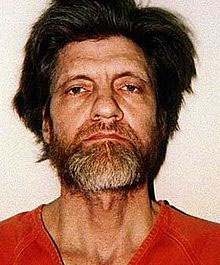 …the capture and conviction of the Oklahoma City bombers, Timothy McVeigh and Terry Nichols…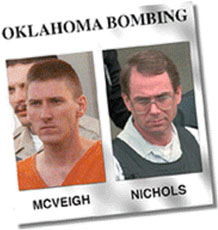 …the capture and conviction of the 1993 World Trade Center bombers...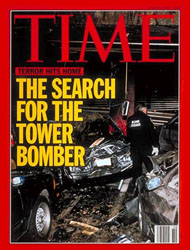 ...and Reno authorized the armed seizure of 6-year-old Elian Gonzales…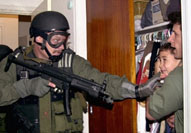 …who was returned to his father and brought home to Cuba.
Add to that, she was AG through the numerous scandals of the Bill Clinton years, including Whitewater and accusations of Clinton's dalliance with Monica Lewinsky.
Reno served as Attorney General from 1993-2001…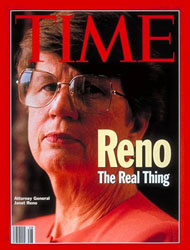 …and in 2002, ran unsuccessfully for Governor of Florida.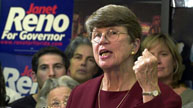 Diagnosed with Parkinson's Disease in 1995, she died of the illness at the age of 78.