Famously Dead A-Z:

Cause of Death:
View information about David Koresh's death here on famously-dead.com. You can view information about David Koresh's death and other famous deaths. You can view by name or by cause of death. We also have included the most popular famous deaths.
David Koresh's Death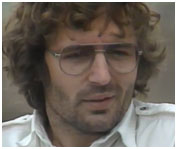 David Koresh
Criminal, Cult Leader
August 17, 1959
April 19, 1993
Shooting
The life and death of David Koresh:
He was a radical cult leader of the Branch Davidian religious sect who led his followers to fiery deaths during a raid by the U.S Bureau of Alcohol, Tobacco and Firearms and the FBI.
Born Vernon Wayne Howell in Houston Texas, to a 15 year old single mother, his father was a 20 year old named Bobby Howell, who abandoned the baby's mother before Koresh was born. Koresh never met his dad.
Vernon spent part of his time growing up in the care of his maternal grandmother and he described his early childhood as lonely. It's also said he was gang raped by a group of boys when he was eight. He was nicknamed "Mister Retardo" by fellow grade school students because of dyslexia and poor study habits and dropped out of high school in his junior year.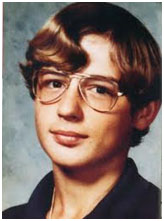 When he was 22, he had an affair with a 15 year old girl that left her pregnant and also declared that he'd become a Born Again Christian.
By 1981, he joined the Branch Davidians in Waco, Texas and started claiming he had the Gift of Prophecy. It's also said he had a sexual affair with the group's then 77 year old leader, Lois Rhoden.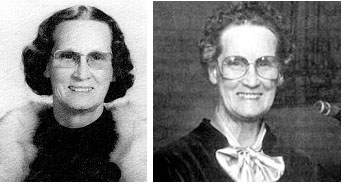 He legally changed his name to David Koresh in May, 1990. Koresh is the Persian name for Cyrus the Great, a Persian king. His first name was for King David of the Bible.
But there were accusations of child abuse and sexual abuse against Koresh in his years as the group's leader. And by February, the ATF raided the group's Mount Carmel Center. Four agents and a half dozen branch Davidians died. Koresh later spoke about it.
A 51 day siege ended when U.S Attorney General Janet Reno...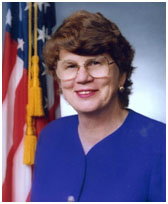 …approved a final assault by the FBI. The building caught fire in the assault.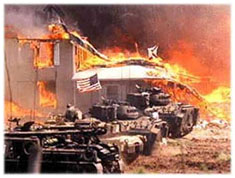 76 Branch Davidians, including Koresh, died.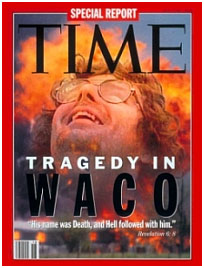 The toll included 17 children under the age of 17. The FBI says a Koresh follower shot and killed the group's leader, before committing suicide himself.
Koresh's remains are buried at Memorial Park Cemetery in Tyler, Texas.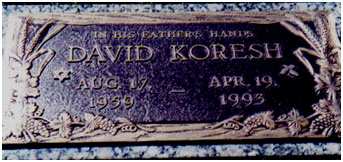 The raid at the Mount Carmel Center was cited by Timothy McVeigh for the Oklahoma City bombing on April, 19, 1995, timed to coincide with the two year anniversary of the Branch Davidian assault.