Famously Dead A-Z:

Cause of Death:
View information about Edward Brooke's death here on famously-dead.com. You can view information about Edward Brooke's death and other famous deaths. You can view by name or by cause of death. We also have included the most popular famous deaths.
Edward Brooke's Death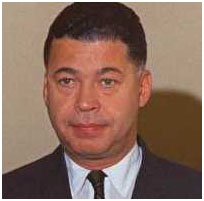 Edward Brooke
Politics
October 26, 1919
January 3, 2015
Natural causes
The life and death of Edward Brooke:
He was a pioneering black politician, the first to be elected to the U.S. Senate. And as of 2014, he was the only black Senator to serve multiple terms, representing Massachusetts.
Edward William Brooke III started life in Washington, D.C. - the second of three children born to Edward Junior and Helen Brooke. His father was a Veteran's Administration lawyer and Edward III attended local schools and attended Howard University, originally considering pre-med studies. But he later shifted his focus to political science and social studies.
Brooke joined the Army soon after the Japanese attack on Pearl Harbor and saw combat duty in Italy as an Army officer. That's where he met his first wife.
He attended and graduated from the Boston University School of Law after his Army discharge and made his move into politics. In 1950 he won a Republican nomination to the Massachusetts House of Representatives, but lost the election Brooke was elected state Attorney General in 1962.
His breakthrough election was in 1966 when he was elected to the U.S Senate…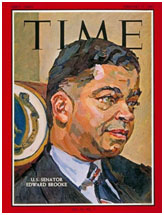 and while serving there advocated against housing discrimination and for affordable housing.
He worked closely with Massachusetts other Senator, Ted Kennedy.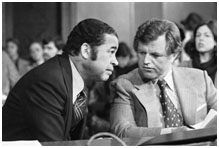 And Brooke also became the first Republican Senator to call for the resignation of Watergate scarred President Richard Nixon in November, 1973.
He married to Remigia Ferrarri Scacco in 1947.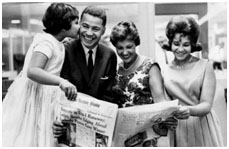 But his career suffered after he filed for divorce from his Italian born wife. She contested the action and in his deposition he incorrectly reported to the Senate a loan and helped her mother conceal money to help her qualify for Medicaid assistance for nursing home care.
He was accused of welfare fraud and although the charges were later dropped, the scandal hurt him with the voters and he lost a re-election bid in 1978 to Democrat Paul Tsongas.
After leaving the Senate, Brooke worked for a Washington DC law firm.
Brooke later married Ann Fleming…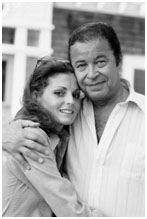 …who survived him when he died, along with two daughters from his first marriage, a son from the second and a step-daughter.
And although he never confirmed it himself, TV personality Barbara Walters wrote in her memoir "Audition" that she and Brooke had an affair that lasted several years during the 1970's.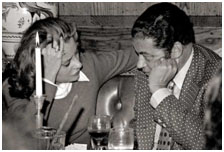 …while Brooke was married to his first wife.
In June 2004, he was awarded the Presidential Medal of Freedom by President George W. Bush.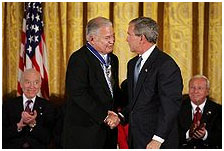 And the Congressional Gold Medal in 2009.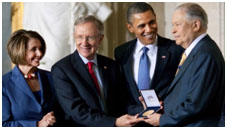 Brooke died of natural causes at his home in Coral Gables Florida at the age of 95.