Famously Dead A-Z:

Cause of Death:
View information about Crazy Horse's death here on famously-dead.com. You can view information about Crazy Horse's death and other famous deaths. You can view by name or by cause of death. We also have included the most popular famous deaths.
Crazy Horse's Death
Crazy Horse
Tribal Leader
Circa 1840 - 1845
September 5, 1877
Stabbing
The life and death of Crazy Horse:
He was a Native American tribal chief of the Oglala Lakota, who led one of the successful war parties against General George Armstrong Custer in the Battle of Little Big Horn in the summer of 1876. But he died violently himself less than a year later, when he was stabbed with a bayonet by a military guard while allegedly resisting arrest at Fort Robinson, in part of what is now Nebraska.
Among his people, he was known as a shy, often aloof and modest man who liked to be alone. But his people respected him, especially because he was a fierce warrior. He battled the US government because of encroachments on Indian lands.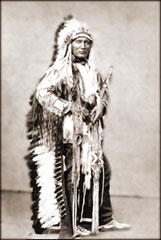 Crazy Horse was married twice, to Black Shawl and Nellie Larrabee. He had one daughter with Black Shawl but their baby died at age three.
He surrendered to US forces in May, 1877 and was stabbed in the back with a bayonet by a guard at Fort Robinson.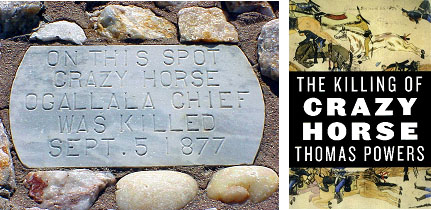 Crazy Horse is commemorated in South Dakota with memorials…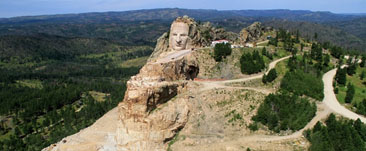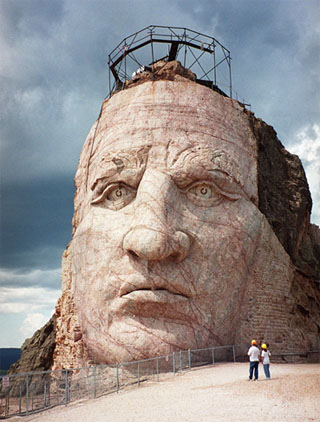 …a highway…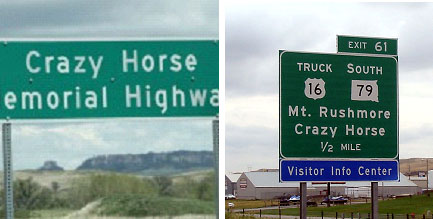 …and a U.S. postage stamp.