Famously Dead A-Z:

Cause of Death:
View information about Tom Petty's death here on famously-dead.com. You can view information about Tom Petty's death and other famous deaths. You can view by name or by cause of death. We also have included the most popular famous deaths.
Tom Petty's Death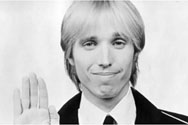 Tom Petty
Music
October 20, 1950
October 2, 2017
Heart Attack
The life and death of Tom Petty:
When a man in his mid-sixties is found unconscious, suffering from cardiac arrest and his family decides not to resuscitate him - keeping him off life support machines – some people might feel that, well he wasn't really that old but he was wasn't a kid, and so what's unusual about that?
But when the individual involved is the embodiment of youth - in the form of rock and roll star - it's a big shock and so it was with the passing of this man.
Thomas Early Petty was born in Gainesville, Florida to the former Kitty Avery and Earl Petty. Tom had a younger brother, Bruce.
Tom and his dad had a rocky relationship because the father couldn't accept that his mild-mannered kid was interested in the arts and Tom later said there was verbal and physical abuse.
Tom had an early exposure to a rock icon, when his uncle, who worked on the Ocala, Florida set of the Elvis Presley movie "Follow That Dream", took Tom along to watch one day.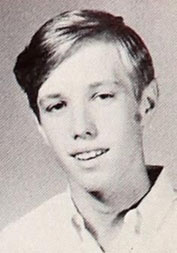 He became a huge Elvis fan and as a teen wanted a career in music when he saw the Beatles on the Ed Sullivan show. He also was a big fan of The Rolling Stones.
Tom's early musical career included a band called Mudcrutch and he went solo after the group split up. He later was a co-founder and member of Tom Petty and the Heartbreakers. One of their early hits was "Don't Do Me Like That."
He went on to fame as a singer, songwriter, musician, record producer and actor in a career that spanned 47 years and in which he sold more than eighty million records.
In 1988, he joined a star-studded group that former Beatle George Harrison formed called The Travelling Wilburys.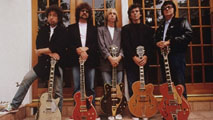 Bob Dylan, Roy Orbison and Jeff Lynne were also members and one of their big songs was "End of the Line"
In February 2008 – Tom Petty and the Heartbreakers performed at the half time show of Super Bowl XLII.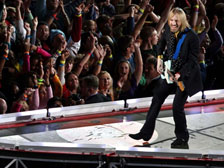 And he appeared in movies like "FM" and Kevin Costner's "The Postman" and TV shows like "It's Garry Shandling's Show"
He married Jane Benyo in 1974…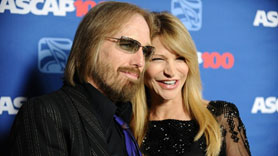 …and they had two daughters, Adria and AnnaKim.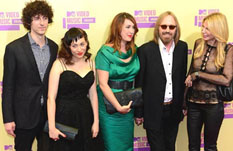 The parents divorced after 22 years in 1996.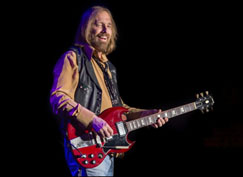 Tom was less than three weeks shy of his 67th birthday when he was found unconscious at his Santa Monica, California home, suffering from cardiac arrest. He died several hours later at University of California-Los Angeles Santa Monica Hospital, after his family decided not to have him placed on life supporting medical equipment.
A private funeral service for his family was held at the Self-Realization Fellowship Lake Shrine in the Pacific Palisades.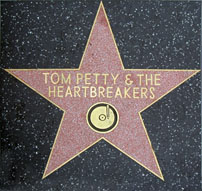 He's honored with a star on the Hollywood Walk of Fame.
Months later, the Los Angeles County Medical Examiner ruled that Petty died of an accidental drug overdose. He'd taken several pain medications, including Fentanyl, oxycodone and Xanax. The drug toxicity combined with cardiopulmonary arrest.
His family issued a statement that he'd been prescribed the medication to treat emphysema, a knew injury and a broken hip. The family added their hope that his death would lead to a broader understanding of the opioid crisis.