Famously Dead A-Z:

Cause of Death:
View information about Scott Weiland's death here on famously-dead.com. You can view information about Scott Weiland's death and other famous deaths. You can view by name or by cause of death. We also have included the most popular famous deaths.
Scott Weiland's Death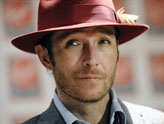 Scott Weiland
Music
October 27, 1967
December 3, 2015
Cardiac Arrest, Possible Drug Overdose
The life and death of Scott Weiland:
He was considered a voice of his generation, alongside Kurt Cobain and Layne Staley. But his life was cut short when he was found dead in his tour bus, where he was about to perform in a Minnesota Town.
The name of his birth certificate was Scott Richard Kline. He was the son with Sharon Williams and Kent Kline. When he was five years old, Scott assumed the surname of his adoptive stepfather David Weiland as his own last name.
Scott was born and raised as a baby in San Jose, California but when he was five moved to Bainbridge Township, Ohio. He attended local schools but as a teenager moved back to California and went to high school in Huntington Beach and Orange Coast College.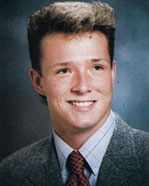 His career started on kind of a fluke. He met bass player Richard DeLeo in Long Beach, California and they were discussing girlfriends when they realized they had been seeing the same woman. Instead of becoming rivals, they developed a friendship and both ended up moving into the woman's apartment.
They formed a band and two buddies from Weiland's childhood rounded out the group. But those two were soon replaced by DeLeo's brother Dean and Eric Kretz. And because of their fondness for the initials of STP they chose the name Stone Temple Pilots.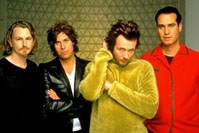 Their first album came out in 1992. It was called "Core "…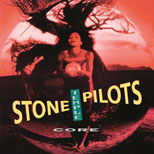 ...and it had four hits, including "Sex Type Thing".
Their second album, "Purple", was released in 1994 and the band's identity began to gel. It also had three hits singles: " Vasoline", "Interstate Love Song" and "Big Empty"'
By 1995 Weiland formed an alternative rock band called "The Magnificent Bastards" as STP went on hiatus.
In 2003, STP disbanded, after some serious disagreements backstage between Scott and the DeLeo brothers.
Weiland then joined the super group "Velvet Revolver", which included former "Guns N' Roses" members.
Some of his recordings were included in the soundtracks in movies like "The Hulk" and "The Italian Job".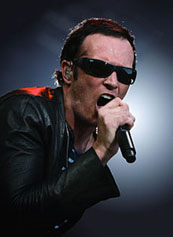 Scott launched his own label Softdrive Records in 2006. And he was considered to be a very versatile performer because his musical style evolved over the years.
In the latter part of his career from 2008 to 2015 he performed on sole basis but also performed with Wildabouts in 2014.
Scott was married three times: to Janina Castaneda in 1994, but they divorced in 2000. Then he married Mary Forsberg in May of that same year.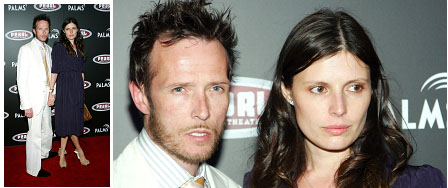 They had two children, Noah and Lucy.
There was trouble when Scott was arrested on domestic violence charges and although they eventually reconciled, the relationship ultimately ended in divorce.
His third wife was photographer Jamie Wachtel.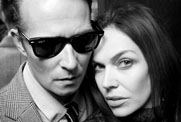 They were married in June 2013 through the time of his death.
Scott Weiland had a long history of drug abuse. He was convicted of buying crack cocaine in 1995. He was also known to have been shooting drugs with Cobain's widow Courtney Love for several weeks in the mid 1990s.
Scott told Esquire magazine 2005 but he started drinking with his first band as a teenager and then that led to cocaine use. He was arrested and charged with driving under the influence in December 2007 and in February 2008 Scott checked into rehab.
On December 3, 2015 Scott was found on his tour bus in Bloomington, Minnesota in cardiac arrest just before he was scheduled to go on stage with the Wildabouts. He was 48 years old and no immediate cause of death was given, although police later confirmed there were small amounts of cocaine found nearby in the bedroom of the bus along with other drugs. (One of his band-mates was arrested for possession of cocaine and was released the next day.)
Weiland's funeral and burial came a week later at Hollywood Forever Cemetery in Los Angeles. And after that, an autopsy in Minneapolis concluded that he died of an accidental overdose of cocaine, ethanol and MDA (methylenedioxyamphetamine).