Famously Dead A-Z:

Cause of Death:
View information about Louis Armstrong's death here on famously-dead.com. You can view information about Louis Armstrong's death and other famous deaths. You can view by name or by cause of death. We also have included the most popular famous deaths.
Louis Armstrong's Death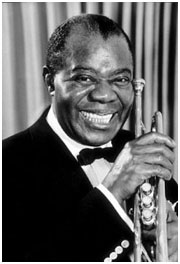 Louis Armstrong
Music
August 4, 1901
July 6, 1971
Heart Attack
The life and death of Louis Armstrong:
He was an American Original. "Satchmo" was a jazz music icon who burst onto the American scene as a cornet and trumpet player in the 1920's and, in later years, became a cross-over star as both a musician and singer.
Louis Armstrong often claimed he was born on the fourth of July. But a check into baptismal records showed his actual birthday was August 4th. Louis was born into very poor New Orleans family. His grandparents were slaves. His father left the family for another woman when Louis was an infant.
He lived with his mother and sister in New Orleans' Storyville legal prostitution district, which is how his mother made money.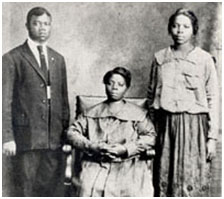 As a youngster, Louis contributed to the family through his work delivering newspapers and coal.
He was exposed to music at the Fisk school for Boys but dropped out at age 11 and joined a quartet that sang in the street for money. Louis also worked odd jobs for a local Jewish family with a junk hauling business. They often fed the fatherless boy and he wore a Star of David throughout his life.
In between, he had some trouble with the law and learned to play the cornet by ear. He played in brass bands and Mississippi riverboats, sharpening his skills on the cornet. By the time he was 20, he could read music and was getting trumpet solos.
It was off to Chicago with his mentor Joe "King" Oliver in the early 1920's, which was the hot bed for jazz.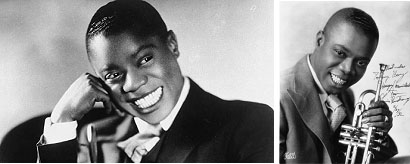 But he left after a while, heading for New York at the urging of his second wife, Lil Hardin Armstrong. Eventually he returned to Chicago. All the while his reputation grew. And he made several memorable recordings including "When the Saints Go Marching In", "A Kiss to Build a Dream On" and "Mack the Knife.
And for a man so closely tied to the development of jazz, he had some major cross over hits, like 1964's "Hello Dolly", which was right up there on the charts with tunes by the Beatles.
And his recording "What a Wonderful World" wasn't a big hit when released in the U.S in 1968 but was revived nearly twenty years later in the soundtrack of "Good Morning Viet Nam."
Louis himself appeared in more than a dozen Hollywood films, often as a band leader or musician.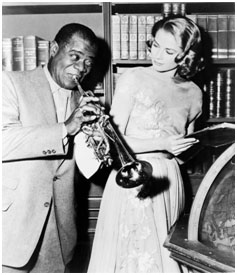 He's pictured here with Grace Kelly in "High Society".
Louis married four times. His wives included Daisy Parker…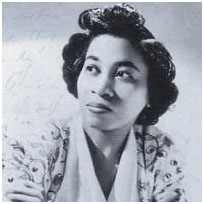 …from 1918-1923…
Lil Hardin Armstrong…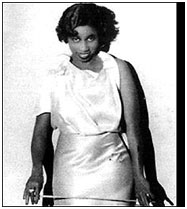 …1924-38.
Alpha Smith (1938-42)…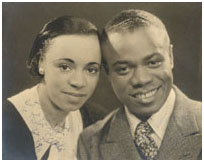 …and Lucille Wilson…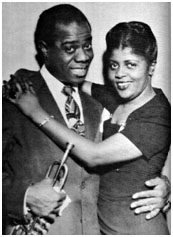 …1943-71.
Louis was posthumously given the Grammy Lifetime Achievement Award in 1972.
New Orleans' main airport was renamed after Louis Armstrong.

So was the former main stadium for the US Open Tennis Tournament in Queens…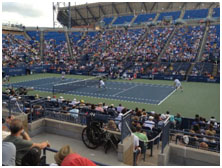 …located not far from where he lived.
Satchmo's home in Corona, Queens…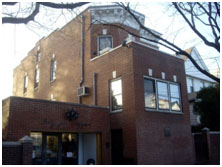 …was declared a National Historic landmark later became a museum.
Louis Armstrong died of a heart attack about a month shy of his 70th birthday.
He's buried at Flushing Cemetery in Queens, New York.