Famously Dead A-Z:

Cause of Death:
View information about Grace Kelly's death here on famously-dead.com. You can view information about Grace Kelly's death and other famous deaths. You can view by name or by cause of death. We also have included the most popular famous deaths.
Grace Kelly's Death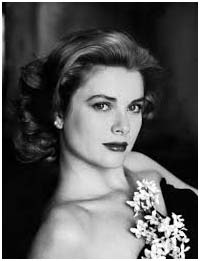 Grace Kelly
Actress
November 29, 1929
September 14, 1982
Car crash
She grew up living the life of a princess in Philadelphia, became a queen in Hollywood, later to become a real life princess through marriage. But the fairytale story of Grace Kelly, later known as Grace, Princess of Monaco, didn't have a happy ending -- coming to an unexpected, tragic end.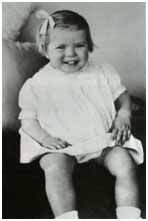 Despite the Depression, Grace Kelly grew up comfortably in Philadelphia. Her father Jack was an Olympic gold-medal winner and became wealthy heading up the biggest construction company on the East Coast.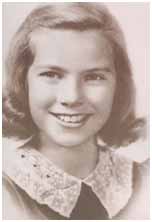 Grace's good looks led her to the stage, and in 1950 at age 20, she started appearing in theatrical productions in New York, in live television dramas, and 1952's "High Noon", opposite Gary Cooper.
By 1953 she was a full-fledged movie star, because of her role in "Mugambo". And other major film hits followed, including "The Bridges at Toko Ri", and Alfred Hitchcock's "Dial M for Murder", and "Rear Window".
Her 1954 appearance in "The Country Girl" meant an Oscar-winning performance in 1955.
She followed her "Best Actress" work with a co-starring role with Cary Grant in another Hitchcock film, "To Catch a Thief".
In April, 1955 as head of the U.S delegation to the Cannes Film Festival, Grace met Prince Rainier of Monaco. Though she was romantically linked to actor Jean-Pierre Amount at the time, she was pursued by the Prince, and they were married a year later.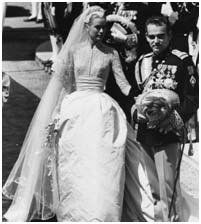 In doing so, she said "so long" to Hollywood and the movies and the couple had three children, Caroline, Albert, and Stephanie. (Her husband also banned the screening of her movies in Monaco.)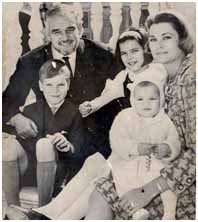 On September 13, 1982, while driving with daughter Stephanie to Monaco from their country home in France, Princess Grace suffered a stroke and drove her Rover P6 …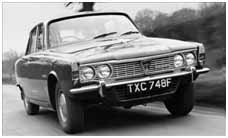 …off the winding road she was on.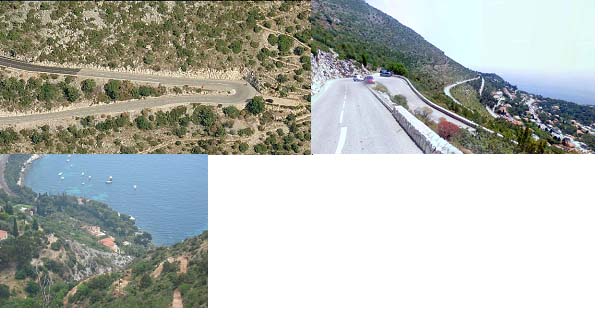 She ended up half way down the hill pictured above.
Although she was pulled alive from the wreckage, Grace was unconscious and died the following day.
Princess Grace was buried in the Grimaldi family vault, where the Prince was also laid to rest when he died in 2005.