Famously Dead A-Z:

Cause of Death:
View information about Joe Cocker's death here on famously-dead.com. You can view information about Joe Cocker's death and other famous deaths. You can view by name or by cause of death. We also have included the most popular famous deaths.
Joe Cocker's Death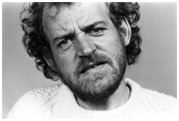 Joe Cocker
Music
May 20, 1944
December 22, 2014
Cancer
The life and death of Joe Cocker:
His voice wasn't smooth and rich and he'd never be mistaken for a crooner. His on stage movements were a far cry from Michael Jackson's dance moves. But Joe Cocker was a big star, who remained on the entertainment scene for nearly half a century – thanks, in part, to his cover versions of popular songs. He also played guitar, drums and the harmonica.
He was born John Robert Cocker in Crookes, Sheffield, South Yorkshire, England. His father Harold was a civil servant. His mother was named Madge and he was the couple's youngest son. John got the nickname Joe as a young boy and it stuck with him through life.
He was a big fan of Ray Charles and Lonnie Donegan as a youth and he started singing at 12 when his older brother Victor invited him to join him on stage during a gig with his music group.
Joe later formed his own group, The Cavaliers. He then adopted a stage name, Vance Arnold and was front man for his new group, Vance Arnold and the Avengers.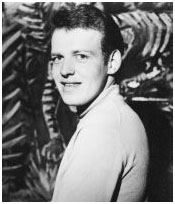 He signed as a solo act with Decca records in 1964 and his first single was a cover of "I'll Cry Instead", by the Beatles. He then formed a group called the Grease Band and hit the big time with his cover of "With a Little Help from My Friends", originally from the Beatles' "Sgt. Pepper's Lonely Hearts Club Band" album.
He performed it at Woodstock in August, 1969.
It was also used as the theme song for The Wonder Years" TV series.
Cocker also had cover hits with other Beatles' songs, like "She Came in Through the Bathroom Window" and "Something."
Another band was formed: Mad Dogs & Englishmen, from 1969-1971.
And in 1976, Joe performed "Feelin' Alright" on NBC-TV's Saturday Night Live, and his dance moves were spoofed by John Belushi.
Joe also had a big hit with a cover version of "You are so Beautiful", co-written by Billy Preston, Bruce Fisher and Dennis Wilson of the Beach Boys. He performed it live at the Montreux Jazz Festival in 1987.
Joe biggest hit was his Grammy Award winning duet with Jennifer Warnes, "Up Where We Belong".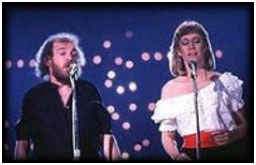 It was the theme song of the 1982 movie "An Officer and a Gentleman",
Joe dated Eileen Webster, from his hometown of Sheffield. They had an on-off relationship from 1963-1976, when they split permanently.
Joe was awarded a bronze Sheffield Legends plaque in his hometown and was ranked number 97 on Rolling Stones 100 greatest singers list.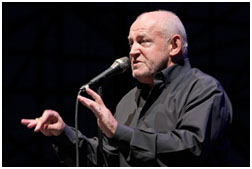 For the final two decades of his life, Joe lived in Colorado, where he died at age 70 from lung cancer.