Famously Dead A-Z:

Cause of Death:
View information about Glenn Miller's death here on famously-dead.com. You can view information about Glenn Miller's death and other famous deaths. You can view by name or by cause of death. We also have included the most popular famous deaths.
Glenn Miller's Death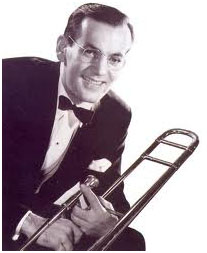 Glenn Miller
Music
March 1, 1904
December 15, 1944
Plane Crash
The life and death of Glenn Miller:
He was one of the kings of the Big Band era – a musician, composer, arranger and leader of the swing era band that carried his name. However, Glenn Miller was also serving his country during World War II and while travelling on a mission to entertain American troops in France, his plane disappeared in bad weather over the English Channel, leaving him listed as "missing in action", his body never recovered.
Alton Glenn Miller was born to a farm family in Clarinda, Iowa to Lewis and Mattie Miller.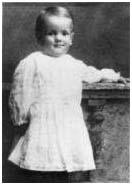 The family moved to western Nebraska where he went to grade school and then to Grant City, Missouri. He bought his first trombone with the money he made from milking cows.
By 1918, the Millers moved again to Fort Morgan, Colorado when Glenn went to high school and played football, earning honors as the "Best Left End" in the state. By his senior year, he grew to love dance band music and vowed to become a musician.
He attended the University of Colorado at Boulder in 1923 but was more interested in music gigs than class and dropped out after failing three of five classes in one semester. He joined a group in Los Angeles in 1926 and two years later started writing music and also worked as a free-lance trombonist, playing alongside other heavyweights of the era, like Benny Goodman and Tommy Dorsey.
He worked for the Dorsey Brothers, Tommy and Jimmy, for a few years and hit the big time in 1938 playing club dates at New Jersey's Meadowbrook Ballroom and the Glen Island Casino in New Rochelle, New York.
From the pre-war days of 1939 to 1943, he was a best-selling recording artist with hits like "Moonlight Serenade."
Glenn is seen in this clip, playing trombone while his band performs "In the Mood."
Other notable hits included "Pennsylvania 6-5000", "Chattanooga Choo Choo", "String of Pearls", "Kalamazoo", "Tuxedo Junction", "Little Brown Jug" and the war time salute to the American military, "American Patrol."
Network radio appearances followed on CBS and Miller and the band appeared in a couple of 20th Century Fox films in 1941.
The Glenn Miller band was at the top of their game, winning respect in the industry from Louis Armstrong to Mel Torme to Frank Sinatra.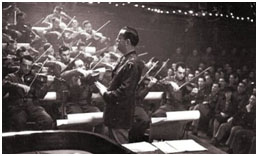 In 1942, at the peak of his career, Miller joined the war effort. Too old to be drafted, he volunteered for the Navy, which declined his offer. He then persuaded the Army to take him, so he could modernize their band. He was later transferred to the Army Air Force.
In December on 1944, Miller was to fly from England to Paris to play for U.S. troops.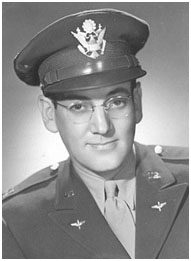 His plane, a UC-64 Norseman…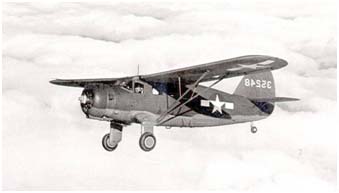 …took off from the outskirts of Bedford and disappeared into the English Channel. There were three main theories about what might have happened, including that Miller may have been killed by friendly fire, British Royal Air Force bombs. A British gunner claimed his battery was responsible.
And for cover-up theorists, in 1997 German journalist Udo Ulfkotte claimed that documents he secured under the Freedom of Information Act revealed that Miller made it alive to Paris but died in the arms of a French prostitute the next day…and that the American military white-washed it.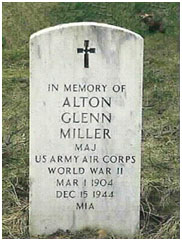 In fact, he was never seen or heard from again, leaving behind a wife, Helen and the two children they adopted, Steve and Jonnie.
In 1945, Helen Miller accepted the Bronze Star medal for Glenn. There's also a burial plot and headstone for Miller at Arlington National Cemetery.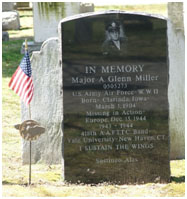 Jimmy Stewart and June Allyson were cast in the 1954 movie about his life.
Glenn Miller is also immortalized on Hollywood's Walk of Fame.