Famously Dead A-Z:

Cause of Death:
View information about Spanky McFarland's death here on famously-dead.com. You can view information about Spanky McFarland's death and other famous deaths. You can view by name or by cause of death. We also have included the most popular famous deaths.
Spanky McFarland's Death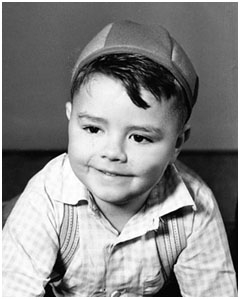 Spanky McFarland
Actor
October 2, 1928
June 30, 1993
Heart Attack
The life and death of Spanky McFarland:
For kids growing up in the Depression Years and for Baby Boomers getting a glimpse of his work on TV after coming home from school in the 1950's and '60's, he was one of the best known and best liked child actors after Shirley Temple.
But his acting career peaked as a kid, and by the time he was a teenager, he was out of films and working regular guy jobs.
George McFarland, famously known as Spanky in the Our Gang / Little Rascals comedies, had a different nickname as a boy growing up in Denison, Texas. His family called him Sonny.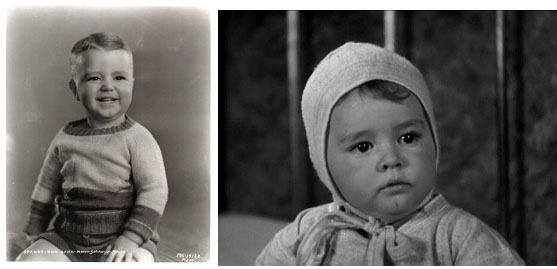 He was first seen as a child model in the Dallas area, on highway billboards for a local department store and in print ads for Wonder Bread. Not only did his modeling make him a familiar face, but he grew comfortable in front of the camera.
By January, 1931, an aunt sent his portfolio pictures to Hal Roach studios, which was seeking photos of cute kids. They were casting for the "Our Gang" comedies.
He was invited for a screen test, and parts of it appeared in a 1932 film appropriately called "Spanky". McFarland said the name Spanky came from an LA newspaper reporter, a reference to an intelligent, gifted toddler. And George willingly accepted the name.
He also became a big star at age three and by 1935 he was the leader of "Our Gang".
He was often paired with Carl "Alfalfa" Switzer, another scene stealer.
He was also paired with Mickey…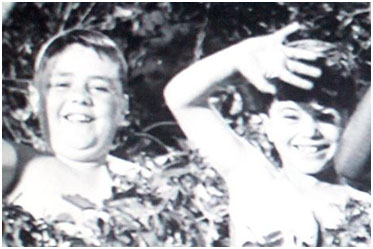 …whose full name was Michael Gubitosi until he changed it and famously became Robert Blake.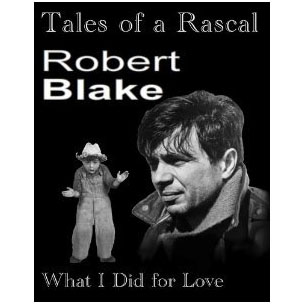 Spanky had one full length feature film…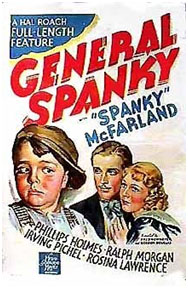 …"General Spanky" in 1936 and appeared in some other Roach feature films. He walked away from Our Gang in 1938 to start a personal appearance tour and when Roach sold the franchise to MGM, returned as the gang's leader.
His final film was at age 14 in 1942's"Unexpected Riches"
McFarland joined the Air Force in 1952. However, when he ended his tour of duty, he couldn't land a role in show biz. He was type-cast as Spanky. So, he started working at a soda pop plant and a Popsicle factory. He even worked at a hamburger joint.
He did land a TV show in Oklahoma when the rebrand Our Gang comedies resurfaced as The Little Rascals but by 1960 he quit "The Spanky Show".
The odd jobs continued as a salesman of everything from wine, appliances, electronics and furniture. He also opened a nightclub and restaurant.
And he made cameo appearances on TV, like "The Mike Douglas show" and "Cheers".
On June 30, 1993, McFarland collapsed and was rushed to the Baylor University Medical Center in Galveston but he was dead of a heart attack forty minutes after being admitted.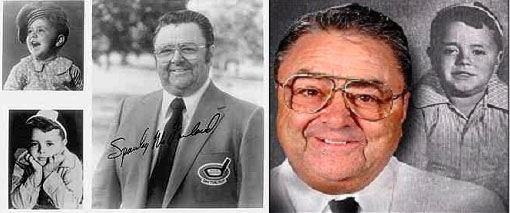 He was cremated but has a headstone at the Texas State Cemetery in Austin.
He and Jackie Cooper are the only Our Gang actors with a star on the Hollywood Walk of Fame.