Famously Dead A-Z:

Cause of Death:
View information about Mark Salling's death here on famously-dead.com. You can view information about Mark Salling's death and other famous deaths. You can view by name or by cause of death. We also have included the most popular famous deaths.
Mark Salling's Death

Mark Salling
Actor
August 17, 1982
January 20, 2018
Suicide
The life and death of Mark Salling:
When a new artist bursts upon the scene, full of hope and promise, and then crashes in a sudden tailspin in a series of terrible decisions it leaves a person shaking their head, wondering how someone can sink so far and so fast.
Mark Wayne Salling was born in Dallas, Texas to his accountant father John and school secretary Condy Sue. The parents were religious Christians and after a few years of home schooling at an early age…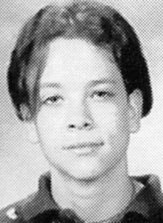 …he attended Christian elementary schools and eventually graduated from Lake Highlands High School in 2001.
After high school, Mark attended the Los Angeles Music Academy College of Music in Pasadena.
His break-through in show business came as a guitar teacher and songwriter in Los Angeles and working as an actor in films like "Children of the Corn IV" and "The Graveyard.".
Mark's claim to fame, though, was a six-year role in the tv series "Glee" as "Puck", Noah Puckerman, a bad boy with a Mohawk.
Salling was not the first actor in that series two died an untimely death. So did Corey Monteith…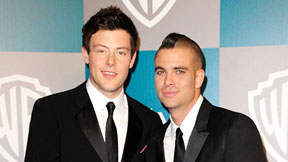 …who died in 2013 at age 31 from alcohol and heroin overdose. Us Weekly reported Mark never really got over his friend's death.
The good times ended early for Mark too. He was accused on sexual battery in January 2013 by an ex-girlfriend but settled the charges out of court, after he was ordered to pay 2.7 million dollars by the judge.
In December 2015, police rammed in the door of his home and seized a computer and other devices containing a staggering 50,000 images of child pornography.
He was caught despite his effort mask his internet address with software. His downfall came when he showed the pictures to a woman he was involved in a relationship with and she called the police.
Then in May 2016 he was charged in a separate case of receiving and possessing child pornography.
Mark pleaded guilty and his plea deal left him open for a four to seven-year prison stretch.

TMZ reported that he tried to commit suicide in August 2017 by slashing his wrists.
Facing sentencing in March 2018, at the end of January 2018 he succeeded by hanging himself and remote spot from a tree in a park in the Sunland section of Los Angeles.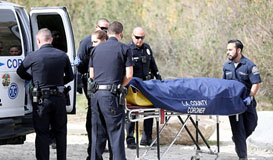 And since he took his own life before sentencing, federal prosecutors planned to drop all charges against Salling. His plea deal was not complete and TMZ reported that the judge no longer had the power the enforce Salling's agreement to pay $50,000 in restitution to each of his victims. It's possible those victims could sue his two-million-dollar estate in civil court for damages, if they can prove their case.
Mark Salling was 35 years old and survived by his mother, father and an older brother.