Famously Dead A-Z:

Cause of Death:
View information about Corey Monteith's death here on famously-dead.com. You can view information about Corey Monteith's death and other famous deaths. You can view by name or by cause of death. We also have included the most popular famous deaths.
Corey Monteith's Death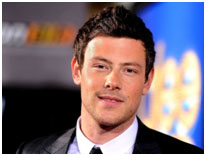 Corey Monteith
Actor, Musician
May 11, 1982
July 13, 2013
Drug Overdose
The life and death of Corey Monteith:
He was living fast and died young. This Canadian born actor was rising quickly as a star because of his role as Finn Hudson on the Fox TV series "Glee". However, he was a troubled teenager who turned to substance abuse at the age of 12 and despite repeated attempts at rehab, died of an overdose at the age of 31.
Cory Alan Michael Montieth was born in Calgary, Alberta the younger son of Ann McGregor, an interior decorator, and Joe Montieth, who was in the Canadian military service.
He was 7 when his parents divorced, and he and his older brother Shaun were raised by their mother in Victoria, British Columbia. After the marriage broke up, Corey saw little of his father because of Joe Monteith's military service.
Cory started having social problems in school from the age of 13. He was using alcohol and marijuana and started to cut classes.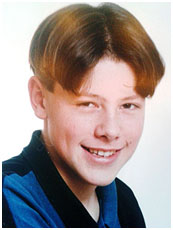 He attended 16 different schools, including alternative programs for troubled teens, and Corey dropped out of school altogether by the age of 16. By that time, his drug and alcohol dependency grew and Corey turned to crimes like stealing money from family and friends to pay for his booze and drugs. He did eventually receive a high school diploma from an alternative program in 2011.
And he worked several everyday jobs before breaking into showbiz, including as a people greeter at Walmart, a taxi driver, a school bus driver, a roofer and a mechanic.
He started his acting career in Vancouver, British Columbia - -playing minor roles in several series, including a recurring role in "KYLE XY."
And he rose to his biggest role in 2009, when his taped performance of "I Can't Fight This Feeling" won him the part of Finn Hudson on the series "Glee."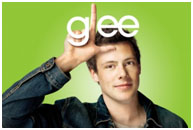 Finn was the star quarterback of the high school football team and he risked losing his friends by joining the school's glee club. He was able to stay popular and found himself torn between the head cheerleader, played by Diana Agron…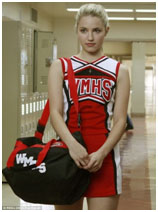 ...and the glee club's star singer, played by Lea Michele.
A star was born along with his star character.
He started working with actress Lea Michelle in 2009 and in early 2012 their romance carried over to real life as they began dating. They remained together until he died a year and a half later.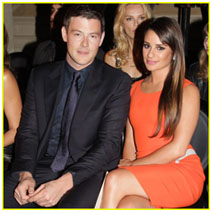 In the spring of 2013, his publicist announced that Corey entered a treatment facility for substance addiction. He'd undergone similar treatment when he was 19.
On April 26, treatment was complete, but less than months later on July 13, 2013, Cory was found dead in his hotel room at the Fairmont Pacific Rim Hotel in Vancouver. He was scheduled to check out that day after a seven night stay. When he failed to do so, hospital staff entered his room and discovered his body.
An autopsy showed he died from "mixed drug toxicity", of heroin and alcohol. It also noted he had codeine and morphine in his system at the time he died and he was found with drug paraphernalia that included a spoon with drug residue and a used hypodermic needle with two empty bottles of champagne.
Montieth's body was cremated in Vancouver on July 17th following a private viewing by his immediate family and his girlfriend, Lea Michelle
"Glee's" fifth season was postponed to August from July and the season's third episode served as a tribute to Corey, whose character Finn also died.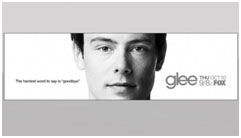 The 65th Primetime Emmy awards held on September 2013 had an extended tribute to Monteith and he was also featured in the "in memoriam" segment of the 56th annual Grammy awards.