Famously Dead A-Z:

Cause of Death:
View information about Carrie Fisher's death here on famously-dead.com. You can view information about Carrie Fisher's death and other famous deaths. You can view by name or by cause of death. We also have included the most popular famous deaths.
Carrie Fisher's Death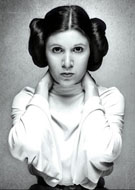 Carrie Fisher
Actress
October 21. 1956
December 27. 2016
Heart Attack
The life and death of Carrie Fisher:
Her story was pure Hollywood, beginning to end. Born to a couple of big show biz stars, she made her own mark as an actress and author, with plenty of ups and downs. And after she died a few days after suffering a heart attack in the final minutes of a flight from London to Los Angeles, sadly and tragically, her mother died the very next day. It was beyond belief and no script writer would have ever conceived of what happened in real life.
Carrie Frances Fisher was born in Beverly Hills, California. Her father was singer Eddie Fisher, of Russian-Jewish extraction. Her mother was actress Debbie Reynolds, with English and Scots-Irish roots and was a member of the Church of the Nazarene, a Christian Evangelical denomination.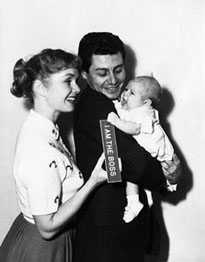 Carrie's parents split up when she was two years old in a major Hollywood scandal, when her father left her mom for the arms of sex goddess/actress Elizabeth Taylor, a close family friend who'd recently lost her husband Mike Todd in a plane crash.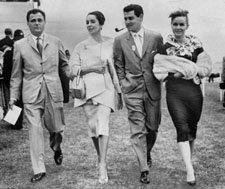 Mike and Eddie were best friends, and Carrie's younger brother was named Todd.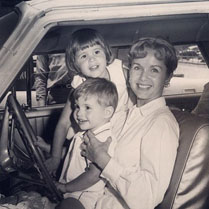 Her mother married a shoe store chain owner named Harry Karl, and Carrie grew up an avid reader and budding poet.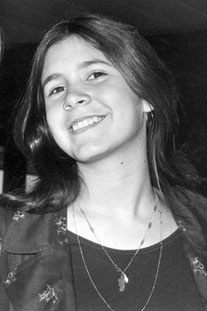 In 1973, at the age of 15, Carrie was cast as a singer in the Broadway production of "Irene", starring her mother. The role cut her schooling and Carrie never formally graduated high school.
Carrie's film debut came in Warren Beatty's "Shampoo" in 1975.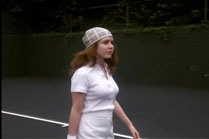 But her signature role came as Princess Leia in 1977's "Star Wars".
During the filming, she and the film's male lead Harrison Ford, who was married…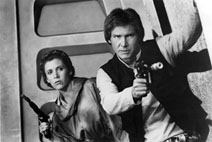 …had an intense affair. And she hated the hair style for the role, calling it idiotic.
Carrie's other film credits included reprise roles in other "Star Wars" installments like 1980's "The Empire Strikes Back", and 1983's "Return of the Jedi" among others.
She had roles in dozens of other important films too, like "The Blues Brothers", "Hannah and Her Sisters", "The 'Burbs", "When Harry Met Sally", and "Austin Powers, International Man of Mystery".
Carrie also wrote and edited other writers' screenplays and published her first novel, "Postcards from the Edge" in 1987.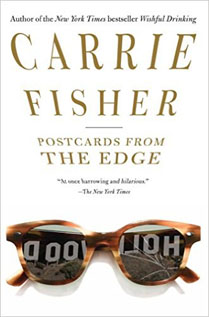 It was semi-autobiographical, satirizing her personal struggles with drug addiction and her sometimes stormy relationship with her mother. In 1990, the book was the basis for a movie of the same name, starring Meryl Streep.
Carrie wrote another autobiographical book, "Wishful Drinking", based on her successful play.
After dating since meeting on the "Star Wars" set in 1987, Carrie married music star Paul Simon in August, 1983…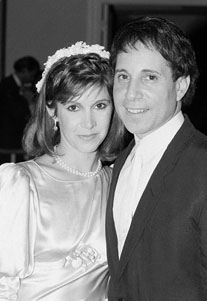 …and they divorced less than a year later.
Her next relationship was with talent agent Bryan Lourd, whom she married and had her only child, daughter Billie Catherine Lourd, photographed here.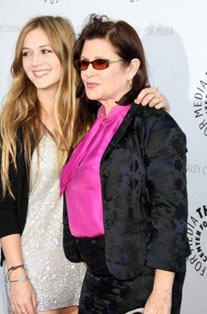 When Bryan left her for another man, Carrie quipped in 1982: "I turn people gay."
Carrie was diagnosed with bipolar disorder at the age of 29, and publicly discussed it, like in this interview on Australian Television.
Tragically, the end came just a few weeks after Carrie's sixtieth birthday. On December 23, 2016, she suffered a massive heart attack in the final fifteen minutes of a United Airline's flight from London to Los Angeles International Airport.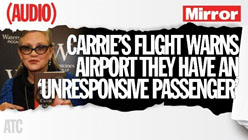 She'd stopped breathing, a fellow passenger said, and when the plane landed was rushed to the Ronald Reagan UCLA Medical Center and placed on a ventilator. However, the damage was done and Carrie Fisher died four days later.
The very next day, Debbie died of an apparent stroke.
Her surviving son Todd said the emotional stress from losing her daughter was behind his mother's death and told the media Debbie had said she wanted to be with Carrie.
On the first Thursday of the New Year, there was a memorial service for mother and daughter inside their gated compound in Coldwater Canyon. Many top Hollywood names attended.
Then, the next day, Debbie Reynolds and Carrie Fisher were buried side by side in the Hollywood Hills cemetery.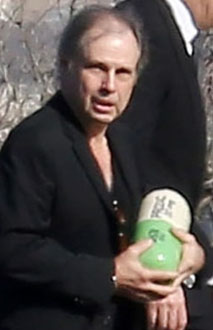 Carrie's ashes were placed in a porcelain urn in the shape of an out-sized anti-depressant.
That Friday night, the theatre lights were dimmed on Broadway for the two.
And HBO moved up the date of a documentary on mother and daughter, "Bright Lights Carrie Fisher and Debbie Reynolds"…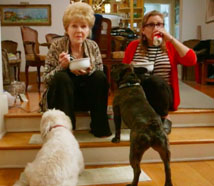 …to the Saturday night after their internment.
Several months later, in June 2017, the formal autopsy results were revealed. Carrie died after a bout of sleep apnea – in which her breathing stopped. The autopsy also showed she had cocaine and heroin in her system when she died.