Famously Dead A-Z:

Cause of Death:
View information about Stan Freberg's death here on famously-dead.com. You can view information about Stan Freberg's death and other famous deaths. You can view by name or by cause of death. We also have included the most popular famous deaths.
Stan Freberg's Death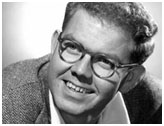 Stan Freberg
Recording Artist, Author, Comedian, Radio Personality
August 7, 1926
April 7, 2015
Pneumonia
The life and death of Stan Freberg:
He's the father of the funny commercial and during a career spanning over seven decades, this enormously talented guy kept Americans laughing with his satirical take in ads, cartoons, radio programs and comedy albums.
He was born Stanley Friberg in Pasadena, California, of Swedish and Irish descent. His father Victor was a Baptist minister and his mother Evelyn Dorothy Conner was a housewife.
After graduating from Alhambra High School, Stan got a job as a voice actor in animation at Warner Brothers in 1984. He was often paired with another legendary voice actor – Mel Blanc – the voice of Bugs Bunny! Blanc and Freberg performed as Spike the Bulldog and Chester the Terrier.
Freberg also was a voice actor for Disney and did work on "Lambert the sheepish Lion"…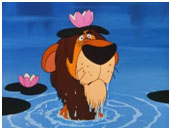 …voicing Lambert's only spoken line: "Mama!" He also provided voices for "Lady and the Tramp," "Alice in Wonderland" and "Stuart Little."
Freberg also made satirical comedy albums for Capitol Records…

…including "John and Marsha" in 1951.
Other bits included the Dragnet parody called "St. George and the Dragonet". He also performed musical satires of ShBoom, usual a Marlon Brando imitation from "A Streetcar Named Desire".
In his parody of "The Great Pretender", he used a beatnik persona.
Green Christmas in 1958 satirized the over commercialization of the holiday.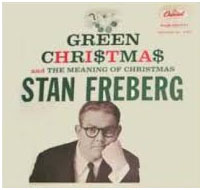 Stan's network radio show replaced Jack Benny on CBS in 1957.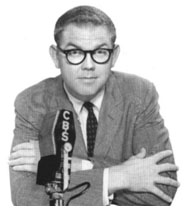 And his legendary commercials included Sunsweet Prunes, in which he played the off screen announcer.
Other famous ads included Jeno's Pizza Rolls and Contadina Tomato Paste and Freberg won nearly two dozen CLIO awards, advertising's equivalent of the Oscar.
Stan's in the Radio Hall of Fame, the Animation hall of Fame and the Songwriters Hall of Fame.
He was married to Donna Freberg…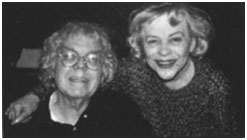 …from 1959 until she died in 2000. They had two children, Donna Jean and Donavan
He later married Betty Hunter-Freberg.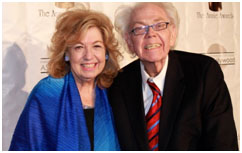 Stan died at the age of 88 at a hospital in Santa Monica of pneumonia, survived by his widow and the two children of the first marriage.