Famously Dead A-Z:

Cause of Death:
View information about Sam Kinison's death here on famously-dead.com. You can view information about Sam Kinison's death and other famous deaths. You can view by name or by cause of death. We also have included the most popular famous deaths.
Sam Kinison's Death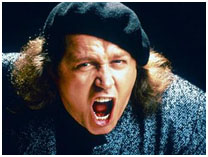 Sam Kinison
Comedian
December 8, 1953
April 10, 1992
Car Crash
The life and death of Sam Kinison:
He started out in his father's footsteps as a Pentecostal preacher but couldn't make any money at it. So he turned to standup comedy instead, with an intense, provocative style of humor using his hard driving minister style and punctuating his punch lines with a sharp scream.
He died on the way to a sold out show he was scheduled to appear in, when the car he was driving with his bride of six days was plowed into by a drunken driver who'd crossed over into his lane.
Samuel Burl Kinison was born in Yakima, Washington and his preacher man father Samuel Senior moved his wife Marie and four sons (Sam Junior being the youngest) to East Peoria, Illinois when Sam was only three months old.
Samuel Senior was the pastor of several churches but made little money. When the parents divorced when Sam was eleven, his older brother Bill went to stay with his Dad, while Sam and his other two siblings stayed by their mother. Bill said the family rift led too much of young Sam's anger.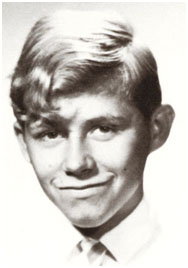 Sam attended East Peoria Community College and, like his older brothers, became a Pentecostal preacher like Dad. He used a style punctuated with shouts. After Sam and his first wife, Patricia Adkins, divorced in 1980, he quit preaching and took up comedy.
His comedy gigs started in Houston in small clubs and in 1980, Sam moved to Los Angeles hoping to land some stage time at "The Comedy Store".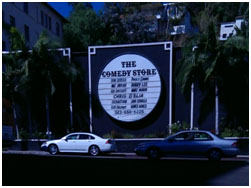 He was hired as a doorman instead and started using cocaine, freebasing it.
Sam struggled until he appeared on a Rodney Dangerfield special on HBO in 1980.
By 1985, he had a guest shot on "Late Night with David letterman", and Letterman warned his audience "Brace Yourself"
And he used his rant style very effectively on one "Tonight" show episode, in which he sang "Are You Lonesome Tonight."
By 1991, Sam had his own comedy show on Fox, "Charlie Hoover", in which he was the inner voice of the title character, but it only lasted seven episodes.
Sam drew a lot of his material from personal experiences, like his first two failed marriages to Adkins and later to Terry Marze.
On April 4, 1992, he married Malika Souiri…

...and after a five day honeymoon in Hawaii, they prepared to drive from L.A. to his sold out show at the Riverside Hotel Resort and Casino.
On U.S. Route 95, just outside of Needles, California, a 17 year old drunken driver swerved into Sam's path on the road. Sam slowed down dramatically but the crash couldn't be avoided. Kinison wasn't wearing a seatbelt and his head hit the windshield and was killed in the wreck.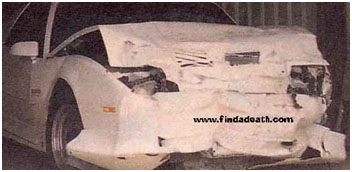 He suffered a torn aorta, dislocated neck and torn blood vessels in his abdomen. Sam was only 38 years old. His bride escaped with a mild concussion
The driver pleaded guilty and was sentenced to a year's probation, 300 hours of community service and his driver's license was suspended for two years
Sam Kinison is buried with family members at Memorial Park Cemetery in Tulsa.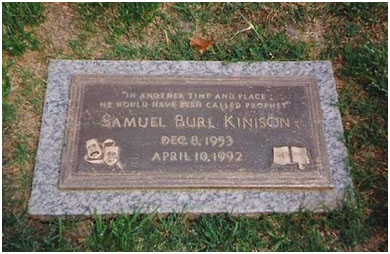 IN 1993, the FOX Network aired a special "A Tribute to Sam Kinison."