Famously Dead A-Z:

Cause of Death:
View information about Maya Angelou's death here on famously-dead.com. You can view information about Maya Angelou's death and other famous deaths. You can view by name or by cause of death. We also have included the most popular famous deaths.
Maya Angelou's Death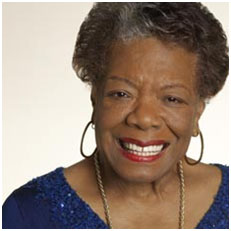 Maya Angelou
Poet, Civil Rights Activist
April 4, 1928
May 28, 2014
Undisclosed illness
The life and death of Maya Angelou:
Born into poverty and segregation, she recited the most popular presidential inaugural poem in U.S history. The name on her birth certificate was Marguerite Ann Johnson and she was born in St. Louis, Missouri, the daughter of a doorman and a nurse. Her older brother nicknamed her Maya, as in "my-a sister."
Her parents split up when she was three and she was sent to live with her paternal grandmother but by the time she was eight she was back with her mother, only to be returned to grandma again a few years later.
A childhood rape victim when she was 7, by age 9 she was writing poetry. By 17, Maya was a single mom and when she was 20 she was running a strip joint and brothel.
But she started performing as a dancer and calypso singer…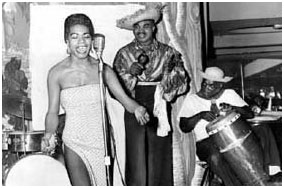 …in her mid-20's in San Francisco, sharing billing with Phyllis Diller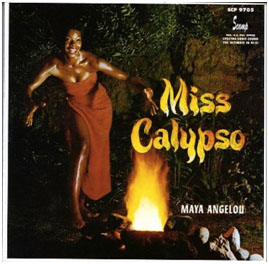 Billie Holiday once told her: "You're going to be famous. But it won't be for singing."
"Cage Bird" was a multi-part autobiography that continued through the decades
And she'll always be remembered for her speech at President Bill Clinton's first inauguration in 1993…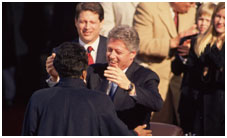 …when she read "On the Pulse of the Morning."
She read a poem for Clinton's successor, President George W Bush at the 2005 Christmas Tree Lighting ceremony in Washington. Here she is with the President and First Lady…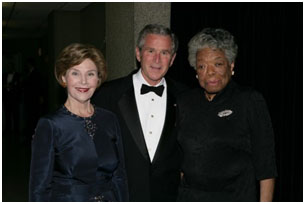 …at the Lincoln Medal ceremony in June, 2008
And Presidents honored her with a National Medal of Arts and the Presidential Medal of Freedom, the country's highest civilian honor. In 2013, she received an honorary National Book Award.
Angelou appeared on several TV shows, notably the 1977 miniseries "Roots." She was nominated for a Tony Award in 1973 for her appearance in the play "Look Away."
Maya Angelou died after being in poor health that had forced her to cancel several scheduled appearances. She was 86 years old.
A public memorial service was held for her on May 29, 2014 at Mount Zion Baptist Church in Winston-Salem. And in early June, a private memorial service was held at Wake Forest University, with speeches from Oprah Winfrey and First Lady Michelle Obama.