Famously Dead A-Z:

Cause of Death:
View information about Jackie Collins's death here on famously-dead.com. You can view information about Jackie Collins's death and other famous deaths. You can view by name or by cause of death. We also have included the most popular famous deaths.
Jackie Collins's Death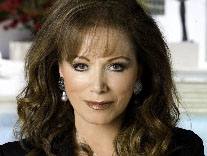 Jackie Collins
Author
October 3, 1937
September 19, 2015
Cancer
The life and death of Jackie Collins:
She was one of the leading romance novelists of her day, with all 32 of her books appearing on the New York Times bestsellers list. Half a billion copies of her books sold and her stories were translated into forty languages, with eight of them adapted for either film or TV. And she had a celebrity sister to boot!
Jacqueline Jill Collins was born in London to Elsa (Bessant) Collins and her theatrical agent husband William. Jackie's father's clients in his later years included some famous British talent, including the Beatles, Tom Jones and Shirley Bassey.
Jackie's father was Jewish and born in South Africa. Her mom, born in England, was Anglican and Jackie's older sister was the actress Joan Collins of "Dynasty" fame.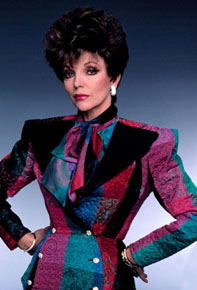 They had a younger brother Bill, a property agent.
Jackie was expelled from her girl's day school at age 15 and reportedly had a brief fling during those years with the then 29 year old Marlon Brando. Her parents had her move to Los Angeles with to live with Joan, photographed here together in 1964.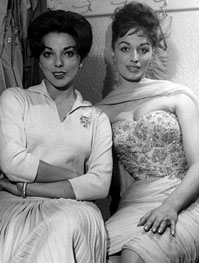 Jackie tried acting but was not a standout in a series of small parts in low budget British films. So, she switched to writing, and in 1968 wrote her first best seller "The World is Full of Married Men."Her work was described as "nasty, filthy and disgusting" by another romance novelist and the book was banned in Australia and South Africa. But that only propelled sales in the U.S and the U.K.
Other best sellers followed, including…

By the 1980's, based in Los Angeles, she continued to write about celebrity lifestyles.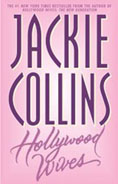 "Hollywood Wives" went on to become TV mini-series.
And one of her Lucky Santangelo series was made into another TV movie, "Lucky Chances."
By 2011 she was listed as the UK's fifth wealthiest author, with a personal fortune estimated at 60 million pounds. – nearly 86 million U.S. dollars.
Jackie was married twice. She and her first husband, Wallace Austin, divorced four years after their 1960 marriage. They had a daughter, Tracy, but Austin died of a deliberate drug overdose a year later.
In 1965, Jackie married Oscar Lerman, the owner of a nightclub and art gallery and they had two daughters, Tiffany and Rory.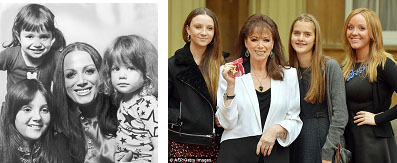 Lerman died of prostate cancer in 1992.
And when Jackie became engaged in 1994 to L.A. business executive Frank Calcagnini, he died in 1998 of a brain tumor.
After that Jackie said she "had a man for every occasion."
Two weeks before her 78th birthday, Jackie died of breast cancer. She'd been diagnosed with an advanced stage more than six years earlier, but kept it very quit. In fact, she only told her sister Joan about it two weeks before she died.
But she appeared on the TV talk show "Loose Women" 9 days before she died.
Jackie's gravesite was not publicized.