Famously Dead A-Z:

Cause of Death:
View information about Garry Shandling's death here on famously-dead.com. You can view information about Garry Shandling's death and other famous deaths. You can view by name or by cause of death. We also have included the most popular famous deaths.
Garry Shandling's Death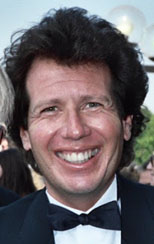 Garry Shandling
Actor, Comedian
November 29, 1949
March 24, 2016
Heart Attack (apparent)
The life and death of Garry Shandling:
He was an actor, comedian and writer and he made his name by spoofing talk show hosts. But he only lived into his mid sixties and the cause of his death became a Hollywood controversy.
Gary Emanuel Shandling was born into a Jewish family in Chicago in the late 1940s. He grew up in Tucson Arizona. His father Irving owned a print shop and his mother Muriel was a pet store operator.
The family had moved to Arizona because his brother Barry was being treated for cystic fibrosis but the brother died when Gary was only 10 years old. Gary attended local schools in Tucson, including Palo Verde High School…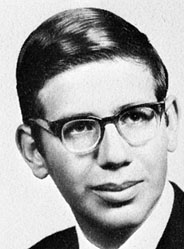 ...and then went to the University of Arizona. He first tried electrical engineering but then went on to a marketing degree and did postgraduate work in creative writing.
That proved to be his winning ticket because first he worked in a Los Angeles ad agency and then sold a script for the TV series "Sanford and Son", starring Redd Foxx on NBC. He then wrote scripts for other sitcoms in addition including "Welcome Back, Kotter".
But Gary detested sitcom writing and after a serious car crash in 1977 decided to become a standup comedian instead. His first gig was at "The Comedy Store" in Los Angeles in 1978. And his act was to portray an anxious, confused guy just on the brink of totally losing it. After some time on the road he was booked on The Tonight Show as a guest. Eventually he subbed for host Johnny Carson on a regular basis until 1987.
It was then that Gary found his role in life - spoofing talk show hosts - first on Showtime.
That show was nominated for four Emmy awards.
Then it was on to another series on HBO, called "The Larry Sanders Show."
It was another take off of behind the scenes of a talk show. It had a long 89 episode run on HBO and had 56 Emmy Award nominations and three wins. Shandling based to show on his guest host days on "The Tonight Show" and the edgy sitcom explored the differences between real life and being a talk show host.
NBC, sniffing a winner, offered Garry five million dollars to take over the late night talk show when David Letterman jumped to CBS but Shandling declined. His other main work was on the TV Grammy Awards from 1992-1994 and he hosted the Emmy awards in 2002 and 2004.
Garry never married but he did have a fiancée, actress and one-time Playboy model Linda Doucett. She had a role as Darlene on his HBO show but she eventually sued him for sexual harassment and wrongful firing after they split, settling the case out of court for a million dollars in 1997.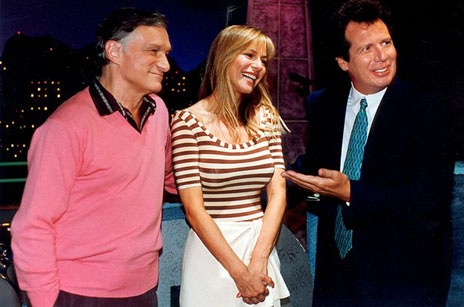 Shandling stayed active playing basketball and boxing and four times a week, but he suddenly died in late March, 2016.
Los Angeles police reported he collapsed and was rushed to the hospital, suffering from a massive heart attack. But he had no history of heart trouble and there was controversy when his personal physician refused to sign the death certificate. The Los Angeles Coroner's office followed with a promise of a follow-up investigation to determine the true cause with toxicology tests.
Meantime, his show biz friends gathered at his home to say goodbye so his family could proceed with his funeral. He was ordained as a monk and laid to rest in a Buddhist funeral service. It was reported Shandling was a devout Buddhist and made the arrangements himself shortly before his sudden death.
Several months after he died, in December 2016, it was revealed by the coroner's office that Cary Shandling died of a blood clot in his heart.