Famously Dead A-Z:

Cause of Death:
View information about Redd Foxx's death here on famously-dead.com. You can view information about Redd Foxx's death and other famous deaths. You can view by name or by cause of death. We also have included the most popular famous deaths.
Redd Foxx's Death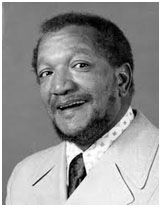 Redd Foxx
Comedian
December 9, 1922
October 11, 1991
Heart Attack
The life and death of Redd Foxx:
Here's a guy who really had two careers. He had some very raunchy comedy records featuring humor from his nightclub act. And he starred in a 1970's TV sitcom, "Sanford and Son."
Actually, Sanford was his name at birth. John Elroy Sanford was born in St. Louis, Missouri and was raised on the south side of Chicago. His father was named Fred Sanford – the same name as Redd's famous character. Fred Sanford was an electrician and auto mechanic who left the family when John was only four years old. (Adding ironic frosting to the cake, Foxx had an older brother Fred G. Sanford, who Redd claimed provided the name for his character on the TV show.)
He made his show biz debut on the "Major Bowes Amateur Hour" radio show as part of a music group in 1939. And in the 1940s he had a friend named Malcolm Little, later famously known as Malcolm X.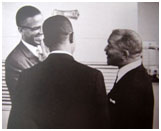 Redd was a draft dodger, avoiding service during World War II by eating half a bar soap before his physical. The heart palpitations that followed meant a 4-F draft status.
Sometimes playing on the same stage as Elvis Presley, Redd started to gain some popularity with his racy nightclub act in the 50's, 60's and 70's.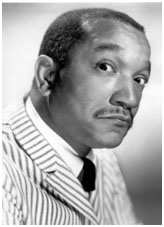 He became king of the party records which drew on the material from his standup routine, though his material was strictly for adult audiences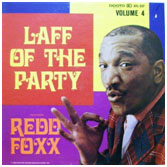 However, he's best known for his role was Fred Sanford on "Sanford and Son", playing the role of a junk man living with his son Lamont.
He was a junk man on the show, but People magazine reported he once made four million dollars in one year and spent it on a lavish lifestyle, divorce settlement and tax liens.
One of the running gags on "Sanford and Son" was that Fred was having a heart attack, telling his late wife Elizabeth, "It's the big one and I'm coming to join you."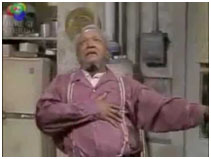 That wasn't so funny on October 11, 1991. While taking a break from rehearsals on his TV show called "The Royal Family", Redd suffered a heart attack on the set. Cast mates though he was clowning around but it was all too real and Redd died a few hours later.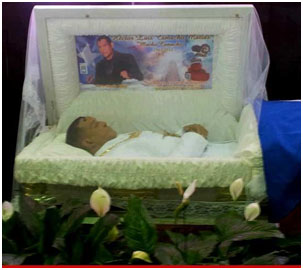 He was survived by his fourth wife, Ka Ho Cho and his mother, who died about a year and a half later and was buried next to him.
Redd's interred in Las Vegas at the Palm Valley View Memorial Park.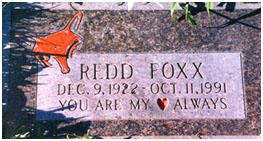 In a tribute to Redd,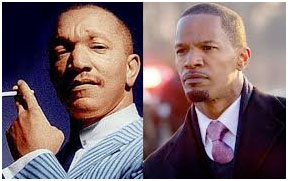 Actor-comedian Jamie Foxx (birth name Eric Bishop) chose Foxx as his surname.