Famously Dead A-Z:

Cause of Death:
View information about Sam Giancana's death here on famously-dead.com. You can view information about Sam Giancana's death and other famous deaths. You can view by name or by cause of death. We also have included the most popular famous deaths.
Sam Giancana's Death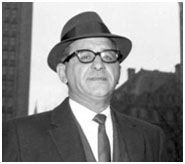 Sam Giancana
Criminal
June 15, 1908
June 19, 1975
Shooting
The life and death of Sam Giancana:
Just from his nicknames, you figured this guy was bad news. Known as "Sam the Cigar", "Mooney Sam" and "Momo", Sam Giancana was the undisputed mob boss of Chicago from 1957 -1966, when his enemies caught up with him. What sets him apart from most gangsters is the fact that he shared a girlfriend with another powerful guy – then President of the United States, John F. Kennedy.
He was born Salvatore Giangana on the west side of Chicago to Sicilian immigrants. His father Antonino had a pushcart and an Italian ice shop. The store was later blown up by some of his kid Sammy's enemies.
Sam had joined a street gang and became known as a skilled getaway car driver. That caught the attention of some big league Chicago gangster, like Al Capone Enforcer Frank Nitti.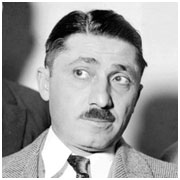 Sam married Angelina DeTolve in 1933 and they had three daughters. But he was left a single dad when his wife died in 1954 and he never remarried.
That didn't mean he didn't have girlfriends – like Judy Campbell.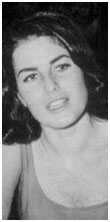 We'll explain that later.
Giancana served a prison sentence in a federal lockup in Indiana in 1945, and told his kids he went away to college. When he got out he was a rising star in the Chicago rackets and attended the infamous Apalachin Mafia Convention in 1957, the one that was busted by New York state troopers.
During the Kennedy Administration, it was alleged that the CIA recruited Giancana to assassinate Cuban President field Castro. Judith Campbell Exner said she served as mistress to both Giancana and JFK, delivering messages between them about Castro.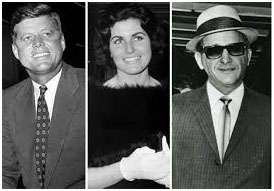 Giancana also had a long running affair with Phyllis McGuire, of the singing McGuire Sisters.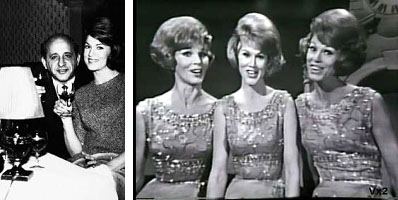 But Sam's high profile made other mobsters uneasy. And when he didn't let his underlings share in the profits from his gambling operations, he became a marked man.
One the night of June19, 1975, while he was frying sausage and peppers in his basement kitchen, someone gave Sam a side order of lead in the back of his head.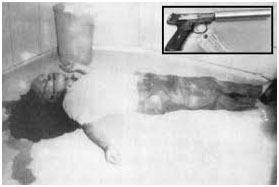 A mobster later said, Sam should've remembered what happened to Bugsy Siegel.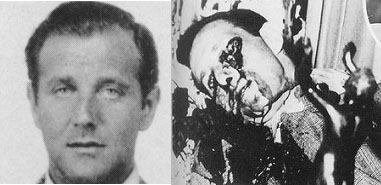 Siegel also disappointed some former gangland colleagues.
Giancana's daughter Antoinette wrote about Momo in her book "Mafia Princess"…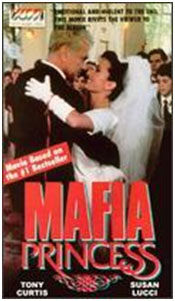 …made into a movie starring Tony Curtis and Susan Lucci.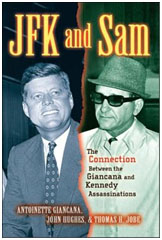 Sam Giancana's buried next to his wife Angelina in a family mausoleum at Hillside Illinois' Mount Carmel Cemetery.