Famously Dead A-Z:

Cause of Death:
View information about Mad Dog Coll's death here on famously-dead.com. You can view information about Mad Dog Coll's death and other famous deaths. You can view by name or by cause of death. We also have included the most popular famous deaths.
Mad Dog Coll's Death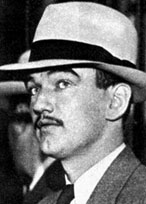 Mad Dog Coll
Criminal
June 20, 1908
February 8, 1932
Shooting
The life and death of Mad Dog Coll:
He had a nickname that many gangsters would kill for, although he himself built up great notoriety of his own as a blood thirsty murderer. The thing is - it didn't last long as he died in a hail of bullets when he was only 23.
Vincent Coll was born Uniseann O Colla in Ireland. But his family moved to the United States when he was a year old and he was raised in the Bronx by an elderly woman who took him in.
Vincent was in reform school at age 12, and after being thrown out of several Catholic reformatories he joined street gang doing the bidding of bootlegging gangster Dutch Schultz.
It didn't take long for Coll to become a New York City mob hit man in the 1920's and early 30's.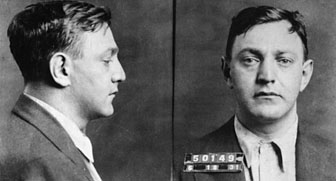 However, he and Schultz had a falling out, (Coll wanted to be a full partner) and the Mad Dog formed his own gang and started a war with Schultz. It resulted in the deaths of twenty Schultz henchmen.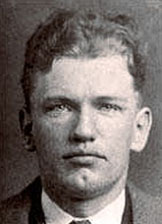 He earned his nickname from New York Mayor Jimmy Walker in 1931 when he allegedly killed a young child, Michael Vengalli…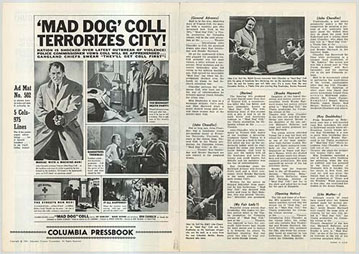 …by accident, during a mob kidnapping attempt.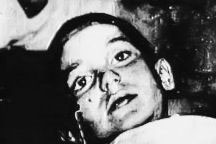 Coll was arrested, indicted but not convicted.
Mad Dog then went to work for the self-appointed head of the Italian Mafia, Salvatore Maranzano…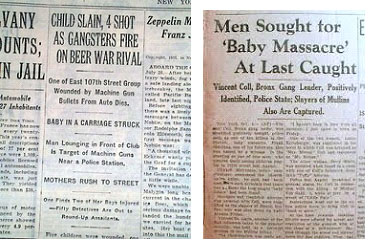 …to kill Lucky Luciano.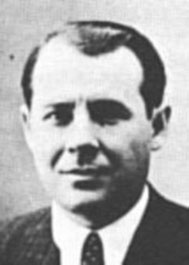 But Lucky got to Maranzano first…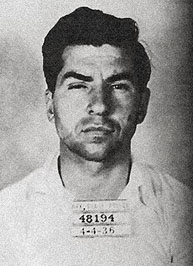 …and Coll split with $25,000 in payoff money.
Mad Dog avoided a gangland attempt to kill him on February 1, 1932 in which several of his mob associates were killed. A week later, death caught up with Coll when he was sprayed with machine gun fire in a Manhattan phone booth.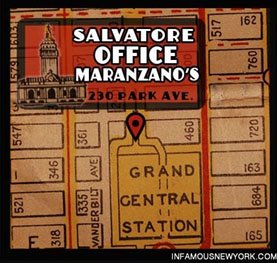 Another gangster, Owney Madden…

…kept him on the phone until the hit squad arrived…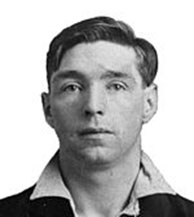 …and fifteen slugs were removed from Mad Dog's body at the morgue.
Coll's killers were never found, although the mobster who stalled Mad Dog on the phone, Madden, moved to Arkansas and lived until 1965. The weapon used to kill him was found a year later
Coll's buried in St. Raymond's Cemetery in The Bronx.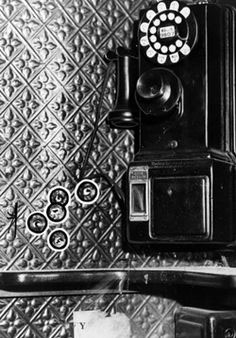 A movie was made about Mad Dog Coll in 1961, starring John Davis Chandler.
He's also been portrayed by other actors in film including "The Valachi Papers", "The Cotton Club" and "Mobsters".