Famously Dead A-Z:

Cause of Death:
View information about Dutch Schultz's death here on famously-dead.com. You can view information about Dutch Schultz's death and other famous deaths. You can view by name or by cause of death. We also have included the most popular famous deaths.
Dutch Schultz's Death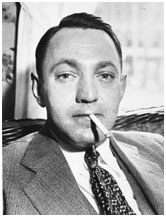 Dutch Schultz
Criminal
August 6, 1901
October 24, 1935
Shooting
The life and death of Dutch Schultz:
He was the archetypical New York City gangster of the Depression era: a street hood who made money in a lot of different rackets, like gambling and bootlegging. However, he planted the seeds for his own violent end when he threatened the life of an important public figure. He was silenced forever by other mobsters who didn't want to draw any additional legal heat and didn't mind carving up the spoils of his empire.
He was born Arthur Simon Flegenheimer to Jewish German immigrant parents, Herman and Emma. His father abandoned the family when Arthur was 15, leaving a major psychological scar even though he always denied that his father skipped out. Arthur had to leave school to go to work.
And trouble came early when he worked in the neighborhood nightclub and began robbing craps games before turning to burglary. He was jailed at age 18 after getting caught breaking into an apartment. However, when the prison staff found him unmanageable, he was transferred to a Long Island work farm, from which he escaped. When they caught him again, he got another two months on his sentenced, finally getting out in December 1920.
Once released, he returned to work at Schultz Trucking and soon started hanging around criminals. He told them his name was Dutch Schultz.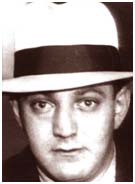 During Prohibition he worked with a couple of bootleggers and a small speakeasy. He also ran the numbers racket at the end of Prohibition. The money was good, and there was added illicit revenue from a scam in which he extorted money from New York restaurant owners and workers.
However, he was then caught on federal tax evasion charge. U.S. attorney Thomas Dewey…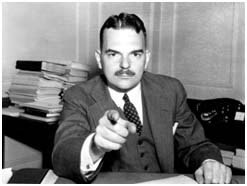 …set his sights on convicting Schultz. (Dewey later ran for President and lost in 1948 to Harry Truman.)
Schultz wanted to kill Dewey and asked the Mafia commission to allow it. While some members, like Albert Anastasia agreed that Dewey should go…the rest of the Commission, led by Lucky Luciano…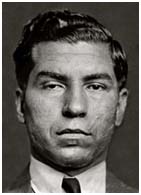 …said no, because they thought law enforcement would come down really hard if Dewey died. Bonanno family boss Joseph Bonanno thought the idea was insane. Dutch didn't take no for an answer, so the other crime bosses figured they had to kill him before he hit Dewey.
Dutch was shot at the Palace Chophouse in Newark, New Jersey on the night of October 23, 1935. He was using the place as his new headquarters. His bodyguards and his accountant were also all killed.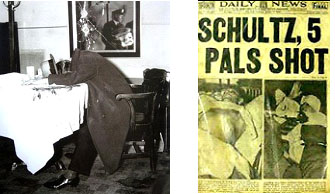 However, Schultz didn't die right away…

…lingering for several hours and was babbling incoherently. When he was finally gone, he was buried in a Catholic cemetery. You see, Schultz converted to Catholicism in an attempt to please Luciano, who ironically was instrumental in ordering his killing.
Schultz is buried at Gate of Heaven Cemetery in Hawthorne, New York under his true family name. (Several other well-known New Yorkers are interred there, including Babe Ruth, Sal Mineo, Billy Martin and James Cagney.)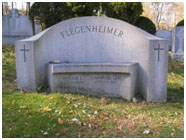 He was later portrayed in the movie "Billy Bathgate"…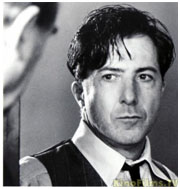 …by Dustin Hoffman.
And in a dramatic post script…fearing he'd go to jail, Schultz buried seven million dollars in cash and bonds in an air tight safe somewhere in upstate New York. Street legend has it that Luciano and other mobsters spent the rest of their lives trying to find it.
Treasure hunters, start your engines: the safe is still out there, never having been recovered!