Famously Dead A-Z:

Cause of Death:
View information about Lepke Buchalter's death here on famously-dead.com. You can view information about Lepke Buchalter's death and other famous deaths. You can view by name or by cause of death. We also have included the most popular famous deaths.
Lepke Buchalter's Death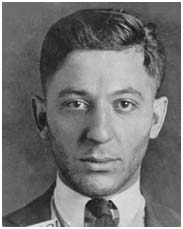 Lepke Buchalter
Criminal
February 6, 1897
March 4, 1944
Execution
The life and death of Lepke Buchalter:
He stands out among all of the notorious gangsters of the twentieth century because this leader of a Mafia hit squad and New York City area labor racketeer was the only one to fry in the electric chair, after being convicted of murder.
Louis Buchalter was born on Manhattan's Lower East side. He got his nickname early, because his mother called him "Lepkeleh", which means "Little Louis" in Yiddish. It was later shortened to "Lepke" and stuck for the rest of his life.
His father was a Russian immigrant who operated a hardware store. Lepke had a sister and three brothers – all of whom were successful in very legal ways, one a dentist, another a pharmacist and the third a rabbi and college professor.
After his father died when he was twelve, Buchalter quit school and took a sales job in theatrical goods. His mother moved to Arizona for health reasons and Lepke stayed in New York with his older sister. However, Lepke walked on the wild side and his sister couldn't control him.
His first arrest came for burglary and assault at age 18 but the charges were dismissed. After that, Lepke went to live with an uncle in Bridgeport, Connecticut but was arrested in February 1916 on a burglary rap. He was sent to a reformatory and when he was released in July 1917, got into a dispute with his uncle and returned to New York City. A couple of months later, he got an 18 month stretch at Sing Sing prison in upstate New York on a grand larceny conviction and was back in Sing Sing in January 1920.
Sing Sing played a big role in Lepke's life (and death).
When he got out again in 1922, he hooked up with a childhood buddy named Jacob "Gurrah" Shapiro…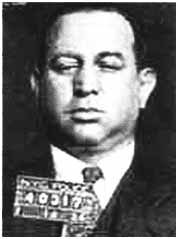 …who had mob ties and they intimidated their way into control of garment industry unions. (He supposedly got his nickname by rushing through the phrase "Get out of here.")
From there, Lepke used the unions to shake down factory owners with strike threats and dipped into union bank accounts. He got together with Tommy Lucchese, seen here in photos from various stages of his life,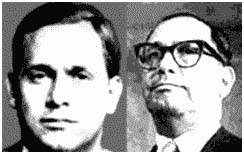 …who headed a New York crime family and together, they controlled the garment district.
Lepke lived a quiet personal life, marrying a widow, Betty Wasserman and adopting her child from her previous marriage.
By the early 30's, Lepke was carrying out contract killings for the New York Mafia, working with another mob boss, Albert Anastasia.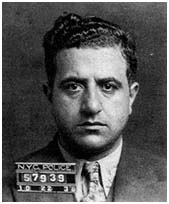 The press gave their enterprise the charming name of "Murder Inc." The idea was none of the contact killers could be linked to the Mafia and they were soon doing jobs all over the country.
Buchalter's most significant hit to date came in 1935 when the powerful New York gangster Dutch Schultz…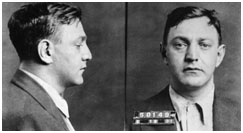 …was rubbed out in a Newark, New Jersey tavern when Schultz insisted on eliminating New York District Attorney Thomas Dewey…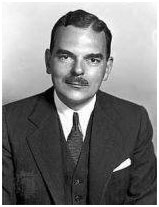 …who later went on to become New York Governor and the unsuccessful Republican candidate in the 1948 Presidential election, when Dewey lost to Harry Truman, who gleefully exhibited an erroneous newspaper headline.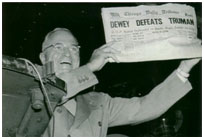 Anyway, back to Lepke. An FBI wanted posted was circulated for Gurrah and Lepke in 1937…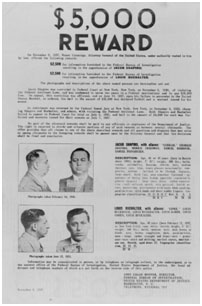 …and law enforcement officials had estimated they had 250 men working for them and Buchalter was pulling in a million dollars a year in profits. Overall, Lepke was thought to be making $50-million a year in his various criminal enterprises, which also included liquor bootlegging and gambling.
The beginning of the end for Lepke came in September, 1936 when a Brooklyn candy store owner named Joseph Rosen was shot dead after refusing to leave town. (Rosen was a garment industry trucker and Lepke took over his union in a trade for the candy store.)
By November, Lepke and Gurrah were convicted of violating federal anti-trust laws in a separate case and skipped town while out on bail. Then in late 1937, Lepke was indicted on a federal heroin smuggling charge. Shapiro surrendered but Lepke remained at large.
For the next two years a manhunt for Lepke was underway, amid rumors he was hiding in Palestine and Poland. (He really was in New York City all the time.)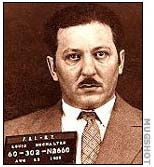 Other charges against him followed, but the clincher came in May 1941 when Lepke was arraigned in the Rosen slaying. He was accused after one of Murder Incorporated's hit men, Abe Reles, turned state's evidence and said he heard Lepke order the hit.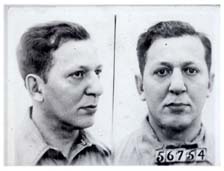 On November 30, 1941, after deliberating four hours, the jury found Buchalter guilty of first degree murder, along with two underlings – Mendy Weiss and Louis Capone (no relation to Al Capone).
Lepke received the death sentence, in the electric chair at Sing Sing, his old stomping ground.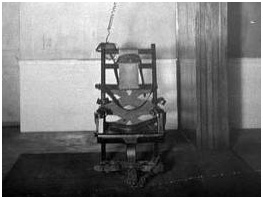 Lepke's lawyers filed an appeal.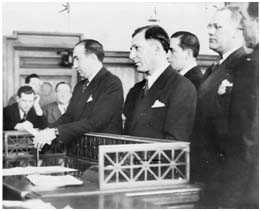 It went all the way to the U.S. Supreme Court.
A few minutes before Lepke went to the chair, his lieutenants Weiss and Capone were also executed.
Louis Buchalter is buried in Flushing, Queens at Mount Hebron Cemetery.

Lepke's believed to have ordered final hits on his betrayers before his execution.
Abe Reles…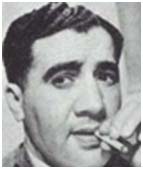 …fell to his death from a window of Coney Island's Half Moon Hotel.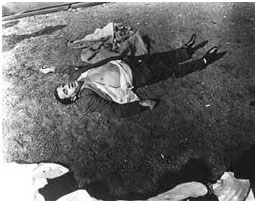 A grand jury concluded it was an accident and that he was trying to escape custody. However, there were lingering suspicions that he might have been pushed.
Lepke was portrayed in the 1960 movie "Murder Inc."...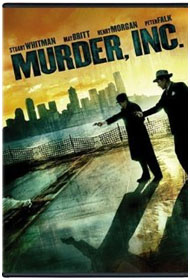 …and in a 1975 movie "Lepke", starring Tony Curtis.