Famously Dead A-Z:

Cause of Death:
View information about Carlo Gambino's death here on famously-dead.com. You can view information about Carlo Gambino's death and other famous deaths. You can view by name or by cause of death. We also have included the most popular famous deaths.
Carlo Gambino's Death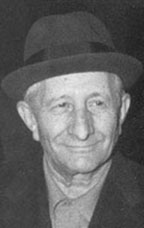 Carlo Gambino
Criminal
August 24, 1902
October 15, 1976
Heart Attack
The life and death of Carlo Gambino:
Photographs depicting his pleasant and benign smile…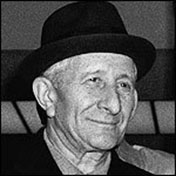 …helped to mask the true nature of a very shrewd and calculating man.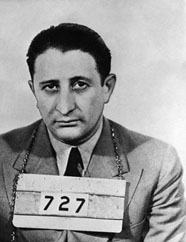 Carlo Gambino was a Sicilian born gangster who led one of the most notorious crime families in the United States, until he died peacefully of a heart attack at his Long Island waterfront home.
Born in Palermo, Gambino's family already belonged to the equivalent of the Mafia, but it was called the "Honored Society" there. He grew up in relative comfort but when Benito Mussolini took over the Italian government and chased the Mafia out of Sicily, Carlo moved to America.
Gambino actually entered the United States in Norfolk, Virginia, the only passenger aboard ship and an illegal immigrant. He ate nothing but anchovies and wine during the month long trek. He joined his cousins, the Castillos, in New York City and joined a gang headed by Salvatore D'Aquila, then one of the largest crime families in New York.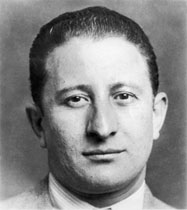 Once in New York, Carlo fell in with a group of notorious, Americanized Jewish and Italian mobsters in New York including Frank Costello, Tommy "Three Finger Brown" Lucchese, Vito Genovese, Meyer Lansky, Bugsy Siegel and Lucky Luciano.
They were involved in robberies, thefts, illegal gambling and then turned to bootlegging. Gambino made a bundle in black market sales of ration stamps during World War II.
When Luciano rubbed out Joe Masseria and later Salvatore Maranzano, he set up the group of five New York Mafia families. Gambino joined the family of Vincent Mangano.
He was a "capo" (captain or leader) in the Mangano family and Albert Anastasia was underboss. Mangano led that family for 20 years but he and Anastasia, leader of the death squad Murder Incorporated, often clashed.
In April 1951 Vincent Mangano and his brother Philip disappeared and its presumed Anastasia ordered both killed.
Gambino, who had the reputation of being the fox and the lion - shrewd and strong at the same time –bided his time and eventually in 1957 sided with Genovese against Anastasia, who was rubbed out in New York City barbershop at the Park Sheraton Hotel. Meantime, Genovese was nabbed on a heroin charge 1959 and ended up in prison where he would die of a heart attack 10 years later.
Finally in control of his own family, Gambino took control of Manhattan including rackets involving the Longshoremen's Union.
The 1960s the Gambino crime family had anywhere from 500 to 800 soldiers in a half billion dollar illicit enterprise. They also teamed up with the Lucchese family and ran airport rackets at Kennedy International Airport.
But Don Carlo was against drug possession and dealing, selling including heroin and cocaine and the punishment for doing drugs in the Gambino style was death.
Married to his first cousin, Catherine Castellano, sister of his successor Paul Castellano, Gambino's permanent home was a relatively modest house on Ocean Parkway in Brooklyn.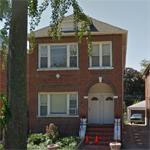 The couple had three sons and a daughter.
And his house at 34 Club Drive in Massapequa, Long Island was a summer home.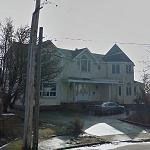 Don Carlo died in the early morning hours of October 15, 1976 at his Massapequa home. A baseball fan he'd watched the New York Yankees win the American League pennant the night before.
The official cause of death was natural causes, but it was also tied to his long time battle with heart disease.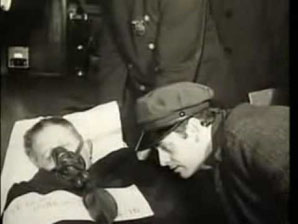 Unlike some mobsters, Gambino did have a funeral mass at the Church of Our Lady of Grace church in Brooklyn.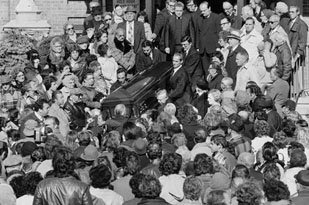 Carlo Gambino is buried at St. John's Cemetery in New York City, site of many Mafia burials. He's interred in a private family vault with his wife Catherine, who died in 1971.