Famously Dead A-Z:

Cause of Death:
View information about Paul Castellano's death here on famously-dead.com. You can view information about Paul Castellano's death and other famous deaths. You can view by name or by cause of death. We also have included the most popular famous deaths.
Paul Castellano's Death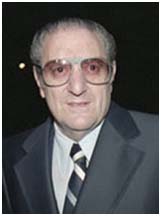 Paul Castellano
Criminal
June 26, 1915
December 16, 1985
Shooting
The life and death of Paul Castellano:
He was the Godfather in real life, succeeding his brother-in-law, Carlo Gambino, as the head of the ruling crime family in New York City. Costantino Paul Castellano died the way Vito Corleone was supposed to die in the movies, on the street in New York City. (And keep that Godfather link in mind as you read on, for another fact that might surprise you!)
Paul Castellano was born in Brooklyn. His father Giuseppe was a butcher and a member of the Mangano crime family, which was the predecessor to the Gambino Gang.
Over six feet two and 270 pounds, "Big Paulie"…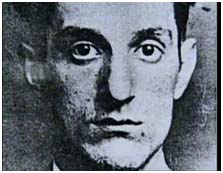 …often intimidated other mobsters because of his size. He had a sister Catherine and she married their cousin, Carlo Gambino…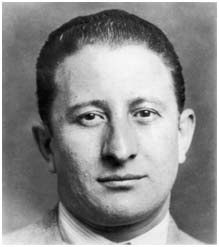 …and the family's future in crime was cemented.
Castellano hated the named Costantino. Preferring Paul, he dropped out of high school in the eighth-grade to learn how to be a butcher and collect numbers game receipts, helped with the needed skills by his father.
He was arrested for the first time when he was 19 in Hartford, Connecticut for robbing a clothing store. But because he refused to identify his two accomplices to the police, and served a three-month prison sentence, he developed a reputation for loyalty. In the 1940's, he joined the Mangano family and worked under the new boss, Albert Anastasia.
When Anastasia was rubbed out in 1957 his brother-in-law, Gambino, became the new chief.
Known for his business sense because of his construction industry rackets and as the head of Dial Poultry (which supplied big supermarket chains like Waldbaum's and Key Food), Castellano was known to some as the "Howard Hughes of the Mob." But he apparently was not above some typical gangland activities and responses.
In 1975, he allegedly ordered the murder of Vito Borelli, a man who was going out with his daughter Constance. Somebody told Big Paulie that Borelli compared him to Frank Purdue, of Perdue Farms. Castellano thought that was an insult and had Borelli rubbed out. (A mobster in the Bonanno crime group, Joseph Massimo, admitted doing the hit as a favor to Castellano.)
In 1975, Castellano became the acting boss of the family, stepping in for the aging Gambino. Before Carlo died of natural causes in October, 1976 he unexpectedly appointed Castellano to succeed him over an under boss named Neil Dellacroce, who was imprisoned at the time for tax evasion.
The move sowed the seeds of Big Paulie's demise. Half the family thought it was unfair and remained loyal to Neil. And increasing the resentment and envy within the Gambino family, the family mavericks, led by John Gotti…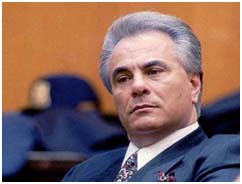 …also didn't care for Big Paulie's lavish lifestyle, as he built a 17 room mansion in Todt Hill on Staten Island, New York.
Already linked to the death of one daughter's boyfriends (Borelli), in 1980, Castellano ordered a hit on former son-in-law Frank Amato. Gambino soldier Roy DeMeo rubbed Amato out. By 1983, Castellano – once revered for his loyalty - ordered the murder of hitman DeMeo, saying he was unpredictable. DeMeo was found shot to death in the back of his Cadillac.
The wheels started falling off for Big Paulie in early 1985, when he was one of many Mafia bosses arrested on charges of racketeering.
Finally by December 12th of that year, Dellacroce died of lung cancer. About two weeks later, Castellano and his under boss Thomas Bilotti were going to dinner at Sparks Steakhouse in Manhattan, where they were shot outside in an execution engineered by Gotti, his Gambino family successor.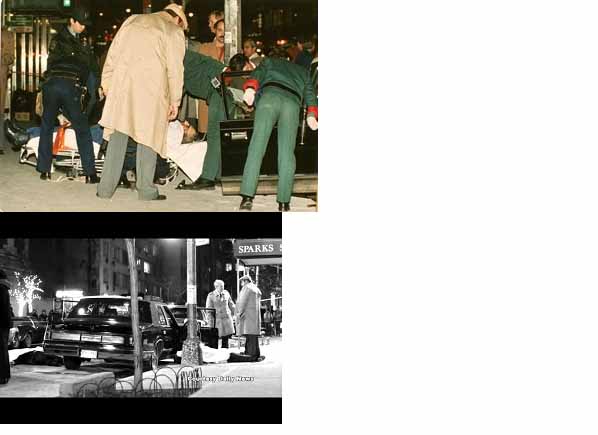 Ironically enough, Paul Castellano's nephew was actor Richard Castellano, who played Pete Clemenza in the Godfather…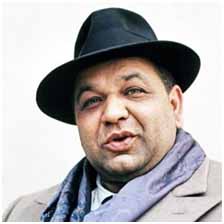 …and who delivered one of the all-time great wise-guy lines in the movies.