Famously Dead A-Z:

Cause of Death:
View information about Ray Kroc's death here on famously-dead.com. You can view information about Ray Kroc's death and other famous deaths. You can view by name or by cause of death. We also have included the most popular famous deaths.
Ray Kroc's Death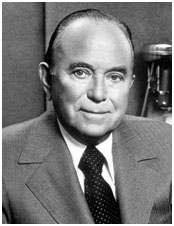 Ray Kroc
Business Executive
October 5, 1902
January 14, 1984
Heart Failure
The life and death of Ray Kroc:
He brought to the hamburger business what Henry Ford brought to automobile manufacturing – a standardized, efficient method of production earmarked by consistent results at an affordable price. And the public loved it!
Raymond Albert Kroc was born in Oak Park, Illinois, near Chicago. His parents came from a region that's now part of the Czech Republic.
During World War I, 15 year old Ray lied about his age and served as an ambulance driver. He served in the same regiment as a man who invented another iconic American business: Walt Disney.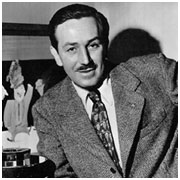 Ray's climb to the top was not nearly as direct as Walt's.
Between the end of World War I and the early 1950's he tried his hand as a pianist, jazz musician, band member, disk jockey and paper cup salesman.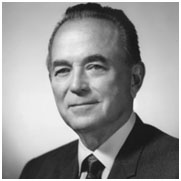 He was earning a living as a travelling salesman of milk shake machines when he happened upon two brothers, Mac and Dick…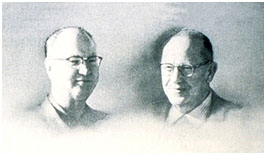 …who ran a very busy hamburger stand in San Bernardino, California.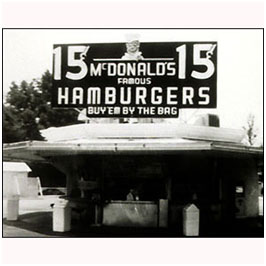 He visited them because they ordered eight multi-mixers at a time when his company was facing tough competition and slowing sales.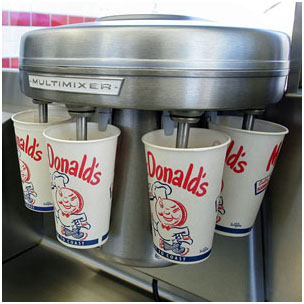 Kroc was amazed at the assembly line these guys had set up. No surprise, their hamburger stand carried their family name: McDonald's.
They were looking for a new franchising agent and Kroc saw the enormous potential in what they were doing. He convinced them to allow him to franchise the concept. When the McDonald's brothers balked at his idea to go really big with the concept, he bought them out for a tidy million dollars each, after taxes. But he kept the name and the golden arches began their global march.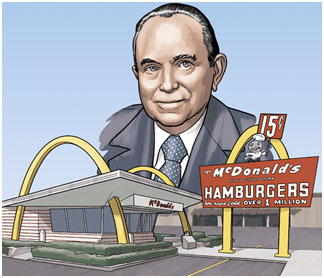 And then came a letter to his old acquaintance, Walt Disney, who agreed to allow a McDonalds' near Disneyland in Anaheim, if Ray would boost the cost of fries from ten to fifteen cents so he could share in the profits. Ray didn't want to gouge his customers and as a result, there was no Mickey D's in the Land of Mickey Mouse.
Kroc then worked over the years to standardize the process but did allow franchisees to come up with ideas. Willard Scott, the noted TV weatherman came up with the character Ronald McDonald.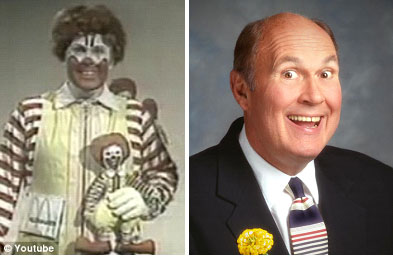 The result is the most successful fast food operation on the planet.
Kroc was a lifelong baseball fan and bought the San Diego Padres in 1974, after retiring as CEO of McDonalds.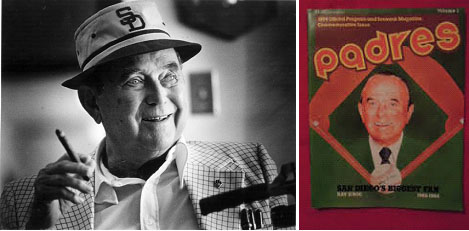 He was elected posthumously to the team's Hall of Fame in 1999.
In 1978 Kroc suffered a stroke but needed to join Alcoholics Anonymous because the medication his doctors prescribed couldn't be taken with alcohol.
Ray Kroc died of heart failure at age 81. He left a widow, Joan Kroc, who died in October, 2003.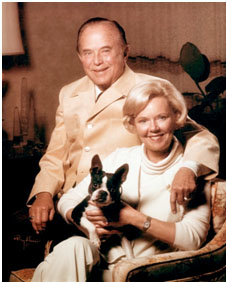 Two earlier marriages ended in divorce.
Kroc's buried at San Diego's El Camino Memorial Park.