Famously Dead A-Z:

Cause of Death:
View information about Venus Xtravaganza's death here on famously-dead.com. You can view information about Venus Xtravaganza's death and other famous deaths. You can view by name or by cause of death. We also have included the most popular famous deaths.
Venus Xtravaganza's Death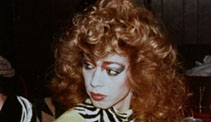 Venus Xtravaganza
Sex Industry Performer / Transgender Prostitute
May 22, 1965
December 21, 1988
Strangulation
The life and death of Venus Xtravaganza:
It's a cold case crime that's over a quarter century old – a murder in a New York City hotel room in which this 23 year old transgender prostitute, later featured in a documentary film, was strangled and stuffed under a bed.
Born Thomas Pellagatti into an Italian-American family in Jersey City, New Jersey, she adopted the name Venus in her teenaged years. In 1983, after joining the House of Xtravaganza, an affiliation of young drag queens, she became involved in the Harlem drag ball scene. That's part of the underground LGBT culture, in which contestants compete for prizes and trophies at events called Balls.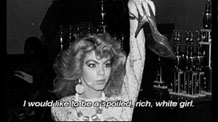 Venus' life and murder came to public attention after being featured in a 1990 documentary called "Paris is Burning."
Her experience as a transgender woman, and her murder, was an important theme of the film.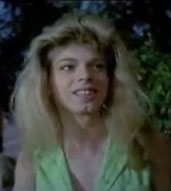 What's known about her murder is: she was found strangled under a hotel bed by a stranger a few days after she died and her killer was never found.