Famously Dead A-Z:

Cause of Death:
View information about Rodney King's death here on famously-dead.com. You can view information about Rodney King's death and other famous deaths. You can view by name or by cause of death. We also have included the most popular famous deaths.
Rodney King's Death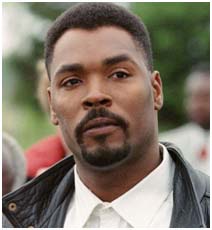 Rodney King
Victim
April 2, 1965
June 17, 2012
Drowning
His videotaped beating laid the groundwork for some of the worst urban riots in American history. Rodney King had legal problems before and after his fateful traffic stop, but few people thought he deserved what happened on the night that he rocketed into the national consciousness. Unfortunately for him, continued abuse of drugs and alcohol led to his demise in the swimming pool he could afford to buy, after winning a multimillion dollar legal settlement from the City of Los Angeles.
King was born in Sacramento, California, one of five children. By the time he was 24, he was caught after robbing a store in Monterey Park, was convicted and sentenced to two years in prison, and released after serving one year. He worked in construction.
On the night of March 2, 1991, King and two friends were caught speeding by the California Highway patrol, after a night of drinking at a friend's house. On parole and fearing a drunk driving arrest would be a parole violation, King tried to out-run the cops, later conceding that he hit dangerously high speeds in the chase on residential streets outside of Los Angeles.
When several police cars (assisted by a helicopter) finally cornered him, officers tried to subdue him. And when things got out of hand, the incident was caught on tape by a nearby resident named George Holliday. The video was played around the world and created a sensation, amid charges of racism and police brutality.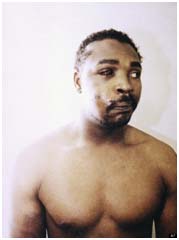 King suffered a broken bone in his face, a broken right ankle and several lacerations and bruises.
The trial of the four officers involved was moved out of Los Angeles after the courts determined an impartial jury couldn't be found and was moved to Simi Valley, where three of the four were acquitted and the fourth was acquitted because of a deadlocked jury on April 29.
Many believe that triggered the Los Angeles riots in which 53 people were killed and over 2000 were injured, along with nearly a billion dollars in property damage.
King offered this famous quote during the riots
The violence ended after soldiers from the Army National Guard and U.S. Marines from nearby Camp Pendleton were called in to assist the local authorities put a stop to it.
The four officers were later charged in federal court with violating King's civil rights. Two of them were convicted and served prison time. The other two were acquitted. Rodney King later sued the city of Los Angeles and was awarded nearly $4 million.
But King's problems with the law didn't end with the police chase. He crashed into a block wall in downtown Los Angeles in 1993. He was convicted of driving while impaired and went on probation and into an alcohol rehab program. He spent ninety days in jail after being convicted in a hit and run case when he hit one of his two wives with his car. And he claimed to have been hit with shotgun pellets in a drive-by incident while riding his bike in November 2007, but offered few details about his assailants.
He invested some of his new found millions in various businesses, including a failed record company. And he planned to marry Cynthia Kelley…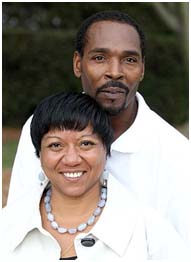 …who was one of the jurors in King's civil suit against Los Angeles, when he was awarded the $3.8 million.
It was Kelley who found Rodney King lying at the bottom of his home swimming pool in Rialto, California on June 17, 2012.

Police didn't see signs of foul play and concluded that he suffered an accidental drowning. Autopsy results confirmed that, adding that alcohol, cocaine, marijuana and PCP were found in his system, contributing to the drowning.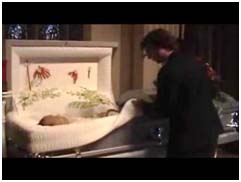 Rodney King is buried at Forest lawn Memorial Park in Los Angeles California.