Famously Dead A-Z:

Cause of Death:
View information about JonBenet Ramsey's death here on famously-dead.com. You can view information about JonBenet Ramsey's death and other famous deaths. You can view by name or by cause of death. We also have included the most popular famous deaths.
JonBenet Ramsey's Death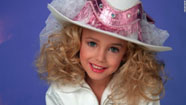 JonBenet Ramsey
Child Beauty Pageants
August 6, 1990
December 25, 1996
Strangulation
The life and death of JonBenet Ramsey:
A six year old kindergartner should be playing with gifts on Christmas Day, not getting beaten and strangled to death. But that's exactly what happened to this child beauty queen, in one of the most controversial and perplexing murders in a long time. And it's unresolved, a cold case nearly two decades old.
JonBenet Ramsey was born in Atlanta. Her first name combined the first and second names of her father, John Bennett Ramsey, a wealthy businessman in business computer systems.
Her mother Patricia Ann, known as Patsy, was a former beauty queen herself, "Miss West Virginia" in 1977.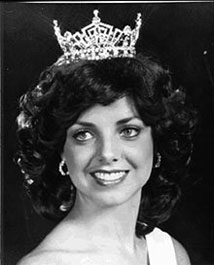 JonBenet had an older brother, Burke.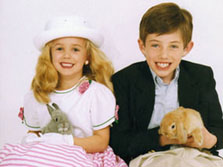 The family had moved to Boulder, Colorado in 1991 as John moved his family for his business, and JonBenet was enrolled at the High Peaks Elementary School in Kindergarten when she died.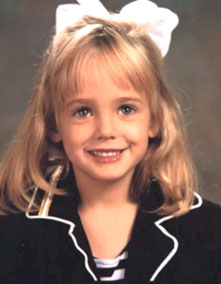 JonBenet had an active role in beauty pageants and won the titles of "America's Royale Miss", "Little Miss Colorado" and "National Tiny Miss Beauty", to name a few.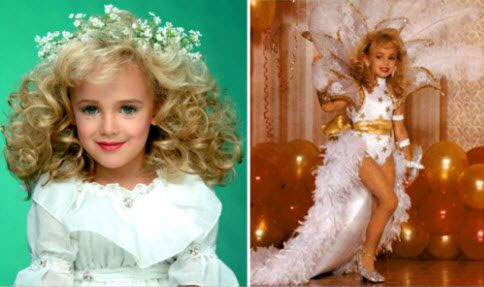 This is JonBenet's last photo, with her Mom, on Christmas Day, 1996.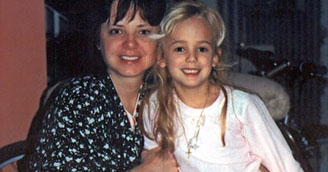 Hours later, the Ramsey family's comfortable home, all decked out for the holiday, became a crime scene.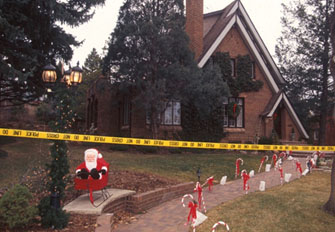 According to testimony from Patsy, which was given on December 26th, she discovered JonBenet was missing after finding a 2 ½ page ransom note demanding $118,000 for her safe return on the kitchen staircase.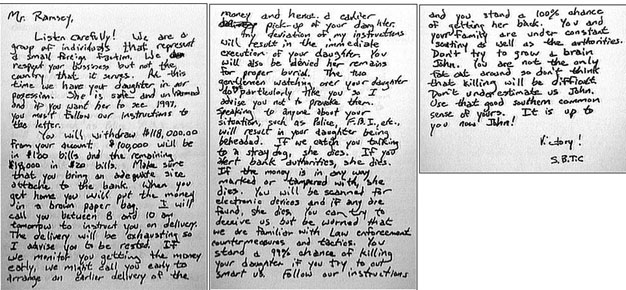 (According to the Colorado Bureau of investigation's there were indications from handwriting samples that the ransom note was written by Patsy Ramsey, but they could 't definitively prove it.)
John Ramsey made arrangements to pay the ransom. But despite instructions not to contact the police, Patsy called the cops shortly after 5:45 AM and two officers arrived at the home to conduct a search, looking for signs of a break in. John found his daughter's body in the basement of the home about 8 hours after she had been reported missing.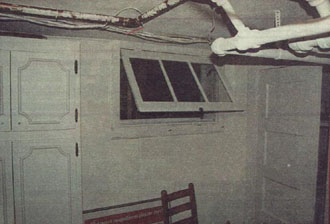 She had been hit in the head and strangled, a nylon cord around her neck….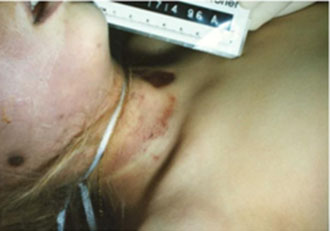 The child's wrists were tied and her mouth was covered with duct tape.
Police suspected her brother but the parents maintained he slept through the entire episode. Nevertheless, Burke was later asked to testify in a grand jury hearing. And the police were criticized for not sealing off the crime scene and letting friends and family to go in and out of the house after the kidnapping had been reported.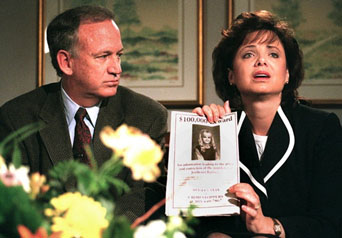 From the start the police focused on the parents, John and Patsy. The police surmised that Patsy injured JonBenet in a fit of rage after the girl wet her bed and then killed her, either out of rage or to cover up the injuries.
In October, 2013, it was revealed when previously sealed court documents were released that a Colorado grand jury voted in 1999 to indict the parents in the child's death. But the district attorney refused to sign the indictment saying the evidence was insufficient.
The Ramsey family then packed up and left Boulder and moved to a new house in Atlanta. Two lead investigators the case resigned - one because he thought the investigation completely overlooked the possibility than an intruder did it and the other believed the investigation failed to successfully prosecute the Ramsey's.
Various leads turned up dead ends, including in August 2006 false confession from an elementary school teacher. In July 2008 the Boulder District attorney's office announced that because of newly developed DNA sampling, the Ramsey family members were no longer considered suspects in the case.
They'd gone on TV to plead their case, like this interview with Larry King on CNN.
JonBenet is buried at Saint James Episcopal cemetery in Marietta, Georgia.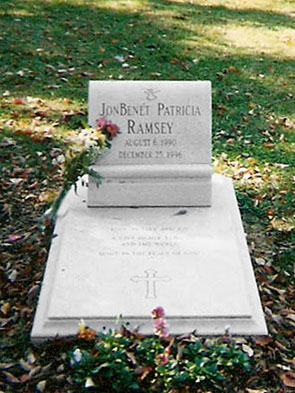 She lies next to her mother Patsy, who died of ovarian cancer in 2006 and the grave of her half-sister Elizabeth Pasch Ramsey, her father John's daughter from his first marriage.
In February, 2009 the Boulder police department took the case back from the local district attorney and reopened the investigation. Until now, no suspect has been named and the case remains unsolved.