Famously Dead A-Z:

Cause of Death:
View information about Collette MacDonald's death here on famously-dead.com. You can view information about Collette MacDonald's death and other famous deaths. You can view by name or by cause of death. We also have included the most popular famous deaths.
Collette MacDonald's Death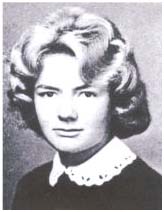 Collette MacDonald
Victim
May 10, 1944
February 17, 1970
Stabbing
The life and death of Collette MacDonald:
She was a victim, with no question that she and her two young daughters were found dead on a U.S. Army base in early 1970. And although it took a while to sort the case out, eventually her husband Jeffrey was convicted of the crimes.
Born Colette Stevenson, she grew up in Long Island, New York.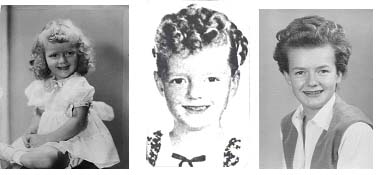 Attending Patchogue High School, Colette dated the guy voted both "most popular" and "most likely to succeed"...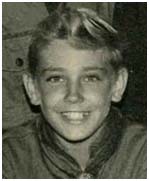 …Jeffrey MacDonald.
In September 1963, learning that Colette was pregnant with his child, they married.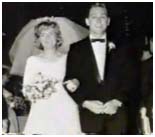 Their daughter Kimberly was born April 18, 1964.

Jeffrey attended Princeton for three years and was accepted at Chicago's Northwestern University Medical School. Colette and Jeffrey's second child, Kristen, was born May 8, 1967.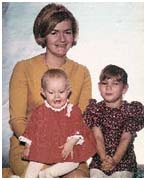 The next year after graduating from medical school, Jeffrey completed an internship at Columbia Presbyterian Medical Center in New York City and joined the Army. In the summer of 1969, the family moved to Fort Bragg, North Carolina where Jeffrey held the rank of captain, assigned to the Green Berets.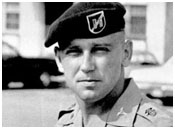 And in the early morning hours of February 17, 1970 all hell broke loose. Dispatchers at Fort Bragg received an emergency phone call from Jeffrey reporting a stabbing. It was roughly half a year after the Manson Family murders of Sharon Tate, Abigail Folger and several others in California. Captain MacDonald claimed that a group of Manson like hippies…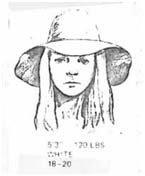 …invaded his family's home on the base, chanted "Acid is groovy" and stabbed and beat them all, killing everyone but him – although he said he too was beaten and stabbed.
It was a brutal crime scene.

Colette, who was pregnant, and her two daughters were stabbed to death with an ice pick and kitchen knife. Colette was stabbed 37 times, 21 with the pick and 16 with a knife and had both arms broken. Five year old Kimberly was clubbed in the head and stabbed in the neck with a knife between 8 and 9 times. Two year old Kristen was found in bed with 33 knife wounds and was stabbed another 15 times with an ice pick.
Right off the bat, Army investigators found holes in MacDonald's story, based on physical evidence at the scene. And by May first, MacDonald was formally charged with the killings. However, his lawyer focused on the possibility of other suspects and weaknesses in the original investigation's handling of crime scene evidence.
By October 1970, the charges against Jeffrey were dismissed and he returned to his home state of New York, before moving to Long Beach, California to practice medicine. However, MacDonald couldn't stay out of the public eye and a December, 1970 appearance on the "Dick Cavett Show" renewed suspicions about him.
Here's a segment from CBS' 48 Hours, examining MacDonald's appearance on the Cavett show.
Now Colette's family, led by her step-father Freddie Kassab…

…turned on Jeffrey - after supporting him in the initial phases. Kassab noted inconsistencies in MacDonald's testimony and filed a citizen's complaint which slowly trudged through the legal system until a North Carolina grand jury indicted Jeffrey in January, 1975.

He claimed double jeopardy, having been cleared in the Army review, but that was eventually rejected and in August, 1979 – nine and a half years after the killings – Jeffrey was convicted of murder.
In June, 1979 Jeffrey hired author Joe McGinniss to write a book about the case, expecting it would bear out his story.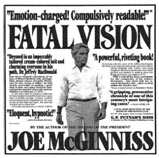 It didn't. First published in 1983, "Fatal Vision" portrayed MacDonald as a narcissistic sociopath who was guilty of the crimes. It was made into a made-for-TV movie in 1984.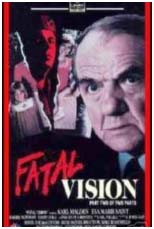 MacDonald has filed several unsuccessful appeals…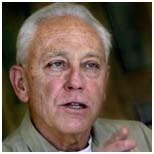 …attempting to overturn his convictions.
At the urging of MacDonald's second wife, Kathryn…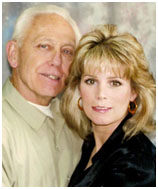 …he and his attorneys applied for a parole hearing which was held in May 2005. MacDonald argued he was factually innocent of the crimes. His parole was immediately denied and his next scheduled parole hearing will be May, 2020 – when he'll be 77 years old.
Collette and her daughters are buried at Washington Memorial Pak in Mount Sinai, New York.

The names on their graves were later changed from MacDonald to her maiden name, Stevenson.