Famously Dead A-Z:

Cause of Death:
View information about Wilt Chamberlain's death here on famously-dead.com. You can view information about Wilt Chamberlain's death and other famous deaths. You can view by name or by cause of death. We also have included the most popular famous deaths.
Wilt Chamberlain's Death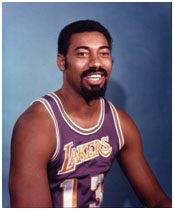 Wilt Chamberlain
Basketball
August 21, 1936
October 12, 1999
Congestive Heart Failure
The life and death of Wilt Chamberlain:
"Goliath", the "Big Dipper" and "Wilt the Stilt". These were among the colorful nicknames for this literal giant of basketball. At seven feet, one inch, Wilt Chamberlain changed professional basketball, helping to usher in the era of very tall players like Kareem Abdul Jabbar and Shaquille O'Neal.
He was one of the highest earning athletes of his era, leaving a 25 million dollar estate when he died…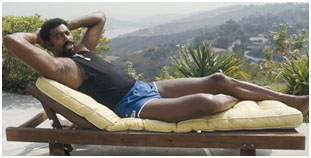 …and though he never married and had no children, claimed to have had 20,000 sexual relationships with women.
And it all started very modestly .Wilton Norman Chamberlain was born in Philadelphia, in a family of nine children. He didn't like basketball much as a kid, focusing on track and field. But since basketball was the street game in Philly, and was already 6'10 when he entered high school…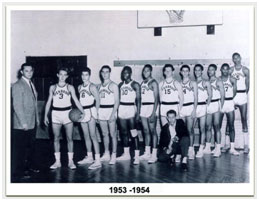 …he switched to basketball to take advantage of his size.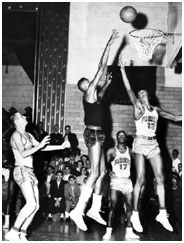 He never looked back and became well known for his shooting talent, shot blocking and pure physical strength. He was a gangly 250 pounds as an NBA rookie in 1959 and eventually weighed over 300 pounds when he played for the Los Angeles Lakers.
Other players were intimidated and, playing the center position, he's considered one of the greatest and most dominant players in NBA history.
Wilt played for the University of Kansas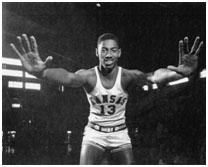 …and the Harlem Globetrotters…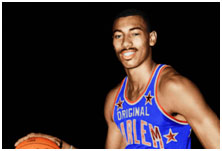 …before joining the Philadelphia Warriors in the NBA.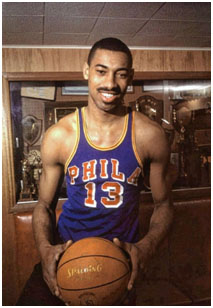 He followed the Warriors to San Francisco, then returned to Philadelphia with the 76ers and finally joined the Lakers.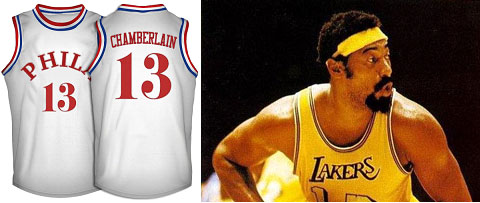 Wilt holds numerous NBA scoring records in scoring and rebounding. He's the only player to single handedly score 100 points in a game…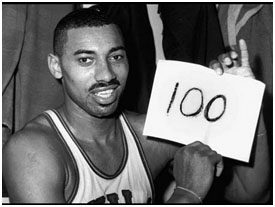 …and averaged 40 to 50 points per game in a single season.
He had a fierce on-court rivalry with Bill Russell of the Boston Celtics.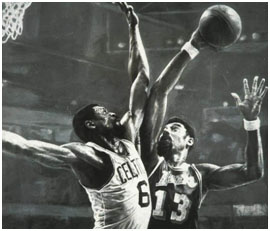 Wilt also was on two NBA Championship teams, was league Rookie of the Year, won four MVP Awards and played on 13 All-Star teams.
When his basketball days were done, Wilt played in the international Volleyball Association.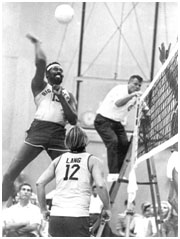 Even though it didn't last long, he's enshrined in the IVA Hall of Fame.
Chamberlain as also a successful businessman, wrote several books, and appeared in the movie "Conan the Destroyer".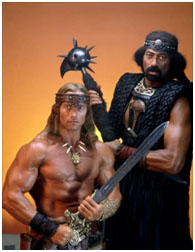 Like his co-star Arnold Schwarzenegger, Wilt considered himself a Republican.
Chamberlain died at the age of 63 at his home in Bel Air, California…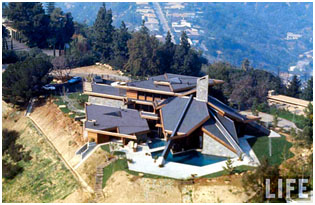 …of congestive heart failure.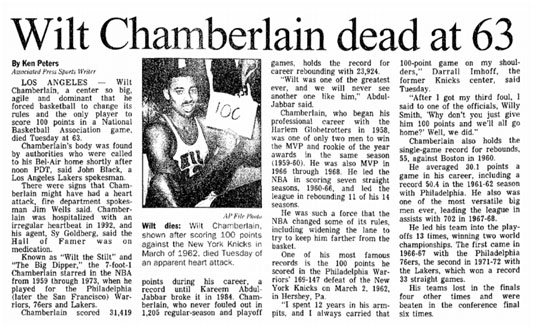 Wilt's a member of the Naismith Memorial Basketball Hall of Fame, inducted in 1978.