Famously Dead A-Z:

Cause of Death:
View information about Steve McNair's death here on famously-dead.com. You can view information about Steve McNair's death and other famous deaths. You can view by name or by cause of death. We also have included the most popular famous deaths.
Steve McNair's Death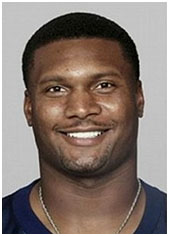 Steve McNair
Football
February 14, 1973
July 4, 2009
Shooting
The life and death of Steve McNair:
He had a dream nickname for an NFL quarterback, "Air McNair" that went back in high school, and Steve McNair excelled at the game as a three-time Pro bowl selection and played with the AFC Champion Tennessee Titans in 1999. But he played the field in another way despite being a family man and he was shot in his sleep by a girlfriend who also took her own life.
Stephen LaTreal McNair was born in Mount Olive, Mississippi and attended the local high school. He played baseball football, basketball and ran track. Because of his baseball skills, McNair was drafted by the Seattle Mariners the 1991 Major-League Baseball amateur draft.
But football was Steve's game and after playing in college at Alcorn State, he was the third overall pick by the Houston Oilers in the 1995 NFL draft. McNair became the team starting quarterback in 1997 when the franchise moved to Tennessee. (They were renamed the Titans for the 1999 season.)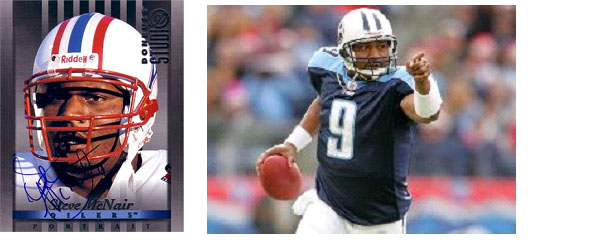 Steve remained the team's number one quarterback though 2005 and led the Titans to the playoffs four times led the team in Super Bowl XXVIV.
After the 2005 season, he was traded to the Baltimore Ravens and led them to the playoffs once in his two seasons there before retiring in April 2008.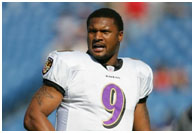 Married to Mechelle McNary in 1997…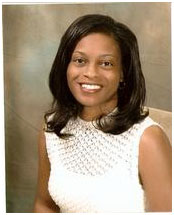 …he lived with her and their two sons until he died. McNair also had two other sons - one named Steve and the other Steven - with two other women.
On July 4, 2009 "Air McNair" was found shot dead in a condo he rented in Nashville. Also found there was a 20 year old woman named Sahel "Jenni" Kazemi.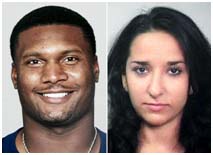 It's believed McNair was sleeping on the couch when she shot him four times, two in the body and two in the head. She had a bullet wound to the temple. Police called it a murder suicide with a nine millimeter gun found under the woman's body and gunpowder traces on her left hand.
McNair and his mistress had been dating for a few months. It's believed she had money problems and suspected that McNair had another extramarital relationship going on at the same time he was seeing her.
Courtesy of CelebTV.com
The Titans held a two day memorial at their home field and during the 2009 season wore a commemorative number nine sticker on their helmets.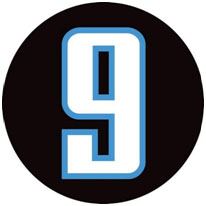 His funeral was held at the University of Southern Mississippi.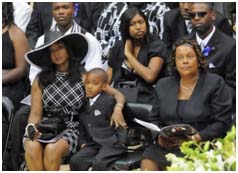 Steve McNair is buried at Griffith Cemetery in Prentiss, Mississippi.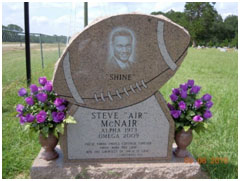 Through the efforts of his widow, each of his four children received $500,000 from his estate.