Famously Dead A-Z:

Cause of Death:
View information about Reggie Lewis's death here on famously-dead.com. You can view information about Reggie Lewis's death and other famous deaths. You can view by name or by cause of death. We also have included the most popular famous deaths.
Reggie Lewis's Death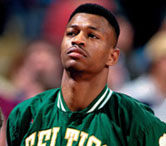 Reggie Lewis
Basketball Player
November 21, 1965
July 27, 1993
Heart Attack
The life and death of Reggie Lewis:
He was an active player in the National Basketball Association when, stunningly, he died of a heart attack during an off-season practice game.
Reggie Lewis was born and raised in Baltimore and some of his high school teammates also ended up in the NBA, like Muggsy Bogues, Reggie Williams and David Wingate. Lewis went on to Northeastern University in Boston where he set an all-time scoring record for the school in his four year college career.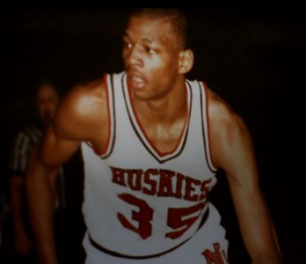 The school retired his uniform number.
From there, it was on to the pro's, where his new hometown Boston Celtics made him a first round pick in the 1987 NBA draft and he played in the league's All Star Game in 1992.
But in July of 1993, Lewis suffered a massive heart attack while playing in an off-season practice. He'd shown symptoms of heart disease, collapsing during a playoff game with the Celtics.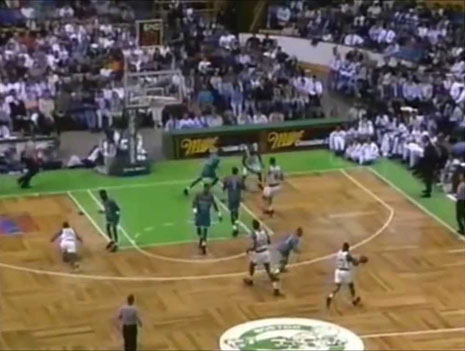 Following his death, it was charged that cocaine use contributed to Lewis' death. But it was never proven.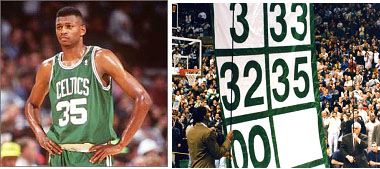 His number 35 jersey was retired by the Celtics.
But Reggie lies in an unmarked grave in Forest Hills Cemetery in Suffolk County, Massachusetts…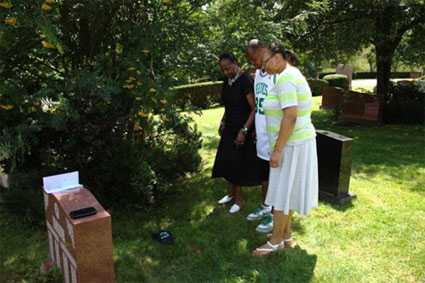 …where family members are pictured here, paying their respects.