Famously Dead A-Z:

Cause of Death:
View information about Ray Chapman's death here on famously-dead.com. You can view information about Ray Chapman's death and other famous deaths. You can view by name or by cause of death. We also have included the most popular famous deaths.
Ray Chapman's Death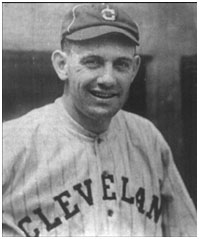 Ray Chapman
Baseball
January 15, 1891
August 17, 1920
Head Injury
The life and death of Ray Chapman:
Several baseball players suffered on-the-field injuries that doomed their careers.
Herb Score was a brilliant young fastball pitcher in the 1950's…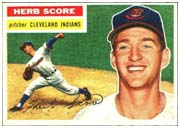 …but a batted ball back up the middle in 1957 hit him in the face…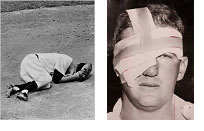 …breaking facial bones and injuring his eye. He tried coming back in 1958 and denied a theory that he had psychological scars that left him gun shy. He says he changed his pitching motion after suffering an arm injury – reducing his velocity and leading to other injuries. The rising star was never the same.
Tony Conigliaro was one of the game's most promising young players for the Boston Red Sox in the 1960's…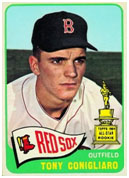 …but during their dream 1967 pennant winning season, it was a nightmare for Tony C, when he was hit in the face with a pitch.

He too tried to come back but Conigliaro's game was never the same.
Only one man died from an on the field injury: Ray Chapman.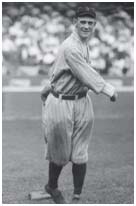 Raymond Johnson Chapman was born in Beaver Dam, Kentucky and raised in Herrin, Illinois. He made it to the big leagues in 1912, playing for Cleveland.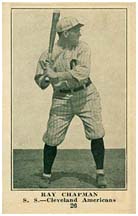 Chapman was a shortstop and led the American League in runs scored and walks in 1918. He was also known for his ability to bunt.
Just before the 1920s season, Ray married Kathleen Daly…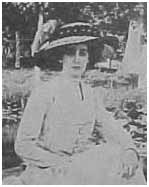 …the daughter of a prominent Cleveland businessman and they started plans to build a new home.
Chapman's team, the Indians, were playing the Yankees in the Polo Grounds…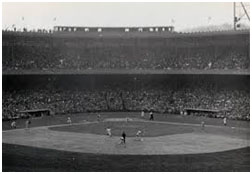 …on August 16th of that year.
Submarine baller Carl Mays…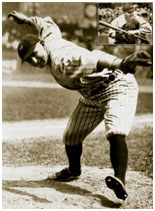 …was pitching for the Yankees. Mays was known for his underarm/sidearm delivery, hence the name "submarine pitch".

Mays was on the mound when Chapman came to the plate in the visitor's fifth.
It was late afternoon and nearly two decades before ballparks had lights. Mays was known for doctoring the ball, getting it dirty so it would be harder for batters to see it and hit it.
The strategy worked all too well that day. Witnesses say Chapman – presumably not seeing the ball –never even flinched and took the pitch square in the head. Mays mistook the crack of his head for the crack of the bat, and actually fielded the ball when it came back to him, and threw the batter out at first base.
Chapman, meanwhile, collapsed to his knees with blood spurting from his left ear. He was helped to his feet and tried to walk off the field but was only able to mumble.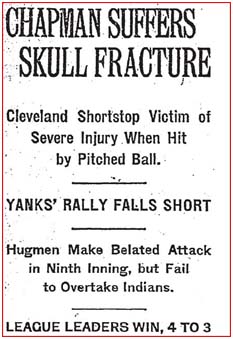 Ray died 12 hours later, in the early morning hours of August 17th, in a New York City hospital.
The Ray Chapman tragedy led to the rule where umpires discard dirty baseballs for clean ones and was cited as a reason to ban the spitball, which had been a legal pitch until then.
Moreover, although it took more than a half century to become a requirement, the use of the batter's helmet has adopted. Those helmets have grown increasingly sturdy and protective and they're now used by base-runners and coaches along the first and third baselines. In fact, Major League Baseball will be experimenting with a special helmet that protects pitchers on the mound.
Thousands of mourners attended Ray Chapman's funeral at Cleveland's Cathedral of St. John the Evangelist. He's buried in Lake View Cemetery in Cleveland…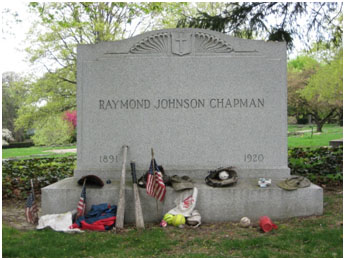 …not far from where his new house was being built.
The Indian's paid tribute to Chapman by wearing black arm bands for the rest of the 1920 season, which culminated with their winning the American League Pennant and the team's first World Series Championship.
Ray Chapman is still memorialized by the Indians with a plaque…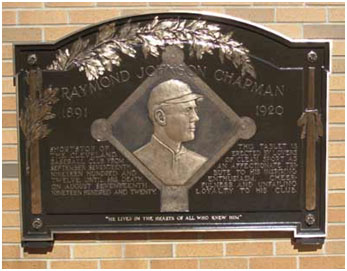 …which moved with the team as it changed its home field from League Park…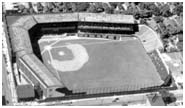 …to Cleveland Stadium…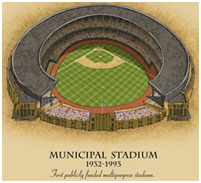 … (And after the plaque was refurbished) to the Indian's Heritage Park…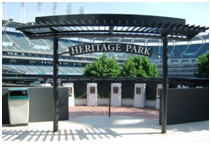 …at their current home, originally called Jacobs Field and re-named Progressive Field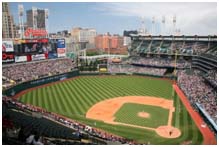 Ray Chapman is also a member of the Cleveland Indians. Hall of Fame, inducted in 2006.