Famously Dead A-Z:

Cause of Death:
View information about Paul Oliver's death here on famously-dead.com. You can view information about Paul Oliver's death and other famous deaths. You can view by name or by cause of death. We also have included the most popular famous deaths.
Paul Oliver's Death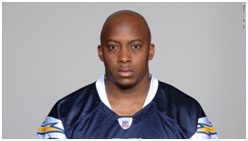 Paul Oliver
Football
March 30, 1984
September 24, 2013
Suicide
The life and death of Paul Oliver:
He was a safety in the National Football League, playing for the San Diego Chargers…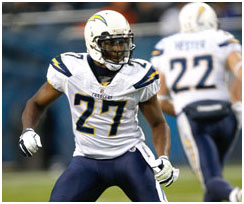 …but his career and life ended early, and his family blames football for his death by suicide at the age of 29.
Paul Oliver played his college football at the University of Georgia.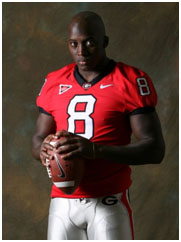 And he was chosen by the Chargers of the fourth round of the 2007 supplemental NFL draft.
He played for San Diego from 2007 to 2010, then became a free-agent inside with the New Orleans Saints…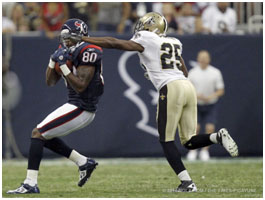 …but was released by them after being injured during training camp.
Oliver returned to the Chargers for the 2011 season.
But he was a troubled man and he committed suicide by a self-inflicted gunshot wound on September 24, 2013. He is survived by his wife Chelsea and their two children. Police say he shot himself in front of his family.
In September 2014 the family sued the NFL for wrongful death, blaming sports related concussions for Oliver's suicide.
The legal action was filed in Los Angeles County Superior Court against the league, the Chargers, the Saints, and the corporations that own several football helmet manufacturers.
It claims his death was a direct result of injuries, depression and emotional suffering caused by repetitive head trauma and concussions, suffered as a result of playing football.
It alleges Oliver didn't appreciate footballs risks with respect to head trauma and that he used defective helmets.
It said he suffered mood, memory and anger issues associated with repetitive head trauma and that after his death a pathologist confirmed he had chronic traumatic encephalopathy - a degenerative brain disease found in athletes.
The lawsuit is pending.
Separately, the NFL has proposed a $765 million settlement of different concussion injury lawsuits that could affect thousands of athletes.