Famously Dead A-Z:

Cause of Death:
View information about Pat Tillman's death here on famously-dead.com. You can view information about Pat Tillman's death and other famous deaths. You can view by name or by cause of death. We also have included the most popular famous deaths.
Pat Tillman's Death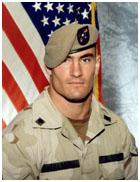 Pat Tillman
Football
November 6, 1976
April 22, 2004
Friendly Fire Combat Death
The life and death of Pat Tillman:
This man was a genuine hero, leaving fame and fortune in the National Football League behind to enlist in the U.S. Army in the spring of 2002, months after the Nine Eleven attacks. He served bravely in Iraq and Afghanistan, only to die at the hands of his comrades in the mountains outside of the village of Sperah, near the Pakistan border. Critics said that, to add insult to his mortal injury, the Defense Department initially covered up the true facts, to protect the image of the U.S. Armed Forces.
Patrick Daniel Tillman was born in Freemont, California, to Patrick and Mary Tillman and was the oldest of three brothers. Very close to his family and friends, he was a great high school football player and went to Arizona State University on a football scholarship.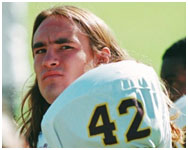 He excelled as a linebacker at Arizona State, even though at 5" 11" he was relatively small for that position. He helped ASU go undefeated in his junior year, when the team went to the Rose Bowl and by 1997, he was the Pac-10 Defensive Player of the Year.
Pat also scored a 3.85 GPA while majoring in marketing and finished college in three and a half years.
Tillman was selected in the seventh round of the 1998 NFL draft by the Arizona Cardinals, the 226th overall pick. Pat was moved to the position of safety and started in ten of the team's 16 games in his rookie season of 1998.
He married his high school sweetheart, Marie Ugenti…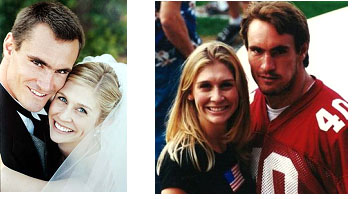 …just before joining the Army Rangers.
Eight months after the September 11, 2001 attacks on America, Pat rejected a three year deal worth more than three and a half million dollars to play for the St. Louis Rams, out of loyalty to the Cardinals. Then, he and his brother Kevin enlisted in the U.S. Army on May 31, 2002. (In doing so, Kevin gave up a chance to play professional baseball, because he'd already signed with the Cleveland Indians.)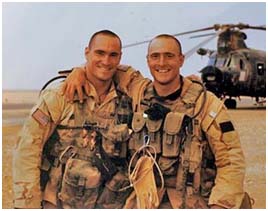 The Tillman brothers completed basic training together and Pat was deployed to Iraq. Pat entered Ranger School in 2003 at Georgia's Fort Benning, graduating at the end of 2003. He was then sent to Afghanistan.
On April 22nd, 2004, word came from the Army that Pat and an Afghan Militia Forces allied soldier were killed in an apparent ambush during a battle with hostile forces. Two other members of the unit were reported wounded.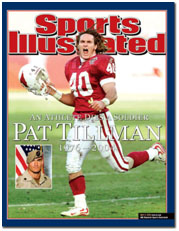 Pat was cremated and buried at sea. After his death, Tillman was promoted from Specialist to Corporal, a lateral move, and received Silver Star and Purple Heart medals posthumously. The Army knew at that time it was a friendly fire incident.
A month later, in May 2004, the Pentagon notified his family about the true nature of his death. Pentagon and Congressional investigations revealed his death occurred when one allied group fired upon another in confusion, when nearby gunfire was mistakenly thought to be from the enemy. Tillman was shot three times in the head.
There were also reports that members of Pat's unit burned his body armor and uniform to cover up the horrible mistake. Several soldiers were punished by being thrown out of the Army Rangers.
His widow and Pat's parents…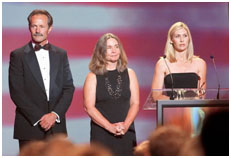 …criticized the Army's handling of the incident.
A diary Pat had been keeping was never returned to his family, its whereabouts are a mystery. Media speculation that his shooting was intentional was dismissed after a medical examination. During the criminal investigation, officers and soldiers swore it was an accident and said Pat was popular and had no enemies.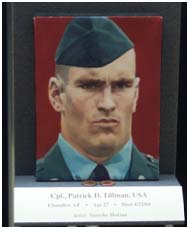 His portrait is part of the Faces of the Fallen gallery at Arlington National Cemetery.
And a statue of him…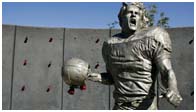 …stands at the home of the Cardinal's, University of Phoenix Stadium in Glendale, Arizona.
Years after his death, Pay Tillman was inducted into the College Football Hall of Fame in 2010. Also, the Pac-10 Conference renamed its yearly award for the top defensive player of the year to the "Pat Tillman Defensive Player of the Year."
Furthermore…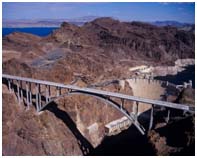 …the Mike O'Callaghan-Pat Tillman Memorial Bridge, a highway bypass around the Hoover Dam between Nevada and Arizona, bears his name.