Famously Dead A-Z:

Cause of Death:
View information about Oscar Taveras's death here on famously-dead.com. You can view information about Oscar Taveras's death and other famous deaths. You can view by name or by cause of death. We also have included the most popular famous deaths.
Oscar Taveras's Death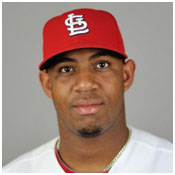 Oscar Taveras
Baseball
June 16, 1992
October 26, 2014
Car crash
The life and death of Oscar Taveras:
It's the kind of thing that leaves you shaking your head. Here's a 22 year old athlete, considered one of the best young talent in major league baseball…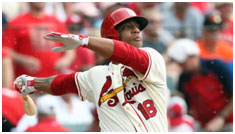 …who – if his team had won a few more games - would have been in St. Louis playing in the World Series.
But World Series Game Five was scheduled in San Francisco on October 26, 2014 and the members of the team the Giants had eliminated from Series contention - the St. Louis Cardinals – had been allowed to return home.
And it was in the Dominican Republic, near the town of Puerto Plata – that 22 year old Oscar Taveras was killed in a car crash. The 22 year old slugger was driving a 2014 Chevrolet Camaro when the crash occurred. Police say he lost control, of the car and ran off the road.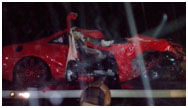 His girlfriend, 18 year old Edilia Arvelo..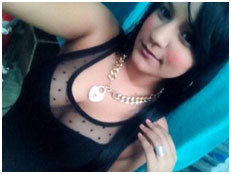 …also died in the wreck.
They were parents to a newborn baby.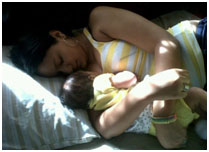 The Cardinals' organization said it was stunned and saddened by Taveras' death, who they had high hopes for in the years to come. Earlier in October, Taveras had a big home run in Game Two of the National League Championship Series against San Francisco
MLB Commissioner Bud Selig said all of baseball was mourning the young star.
Before the 2014, Oscar was ranked the number three overall prospect by MLB.com and Baseball America. Baseball Commissioner Bud Selig said all of baseball was mourning the young star.
An estimated five thousand people gathered for Taveras' funeral in Sosúa and Oscar is buried in a cemetery near the Dominican Republic's North Coast.
A few weeks after the crash, officials in the D-R announced that Taveras was drunk at the time of his fatal crash. In fact, he was very drunk – with a blood alcohol level five times the country's legal limit.
A Cardinals' official said they couldn't confirm the details until reviewing the official record, adding that the organization did recognize its responsibility to educate its players that they must take responsibility for their actions both on and off the field.
In 2007, the Cardinals' suffered another DUI-related death, when pitcher Josh Hancock…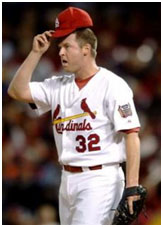 …wrecked his car near Busch Stadium…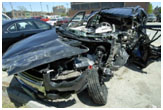 …and was found to have a blood alcohol level of nearly twice the legal limit.