Famously Dead A-Z:

Cause of Death:
View information about Minnie Minoso's death here on famously-dead.com. You can view information about Minnie Minoso's death and other famous deaths. You can view by name or by cause of death. We also have included the most popular famous deaths.
Minnie Minoso's Death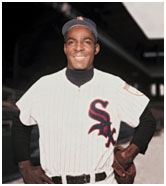 Minnie Minoso
Baseball
November 29, 1922
March 1, 2015
Chronic Obstructive Pulmonary Disease
The life and death of Minnie Minoso:
He's considered the first black Latino star in big league ball, in a long and successful career. Amazingly, Minnie Minoso appeared in major league baseball games in five different decades, with two at bats for the Chicago White Sox in 1980, rounding out the 1940's, 50's, 60's and "70's.
But he missed the boat when the Sox made their first World Series appearance in forty years in 1959, because he'd been traded back to Cleveland in 1957. And despite efforts from many sportswriters and the hopes of his fans, he never made it into the Hall of Fame.
His name at birth was Saturnino Orestes Armas Minoso (paternal name) Arieta (maternal name). But he was famously known as Orestes "Minnie" Minoso…born in Cuba and making his stateside playing debut with the New York Cubans in the Negro Leagues in 1946.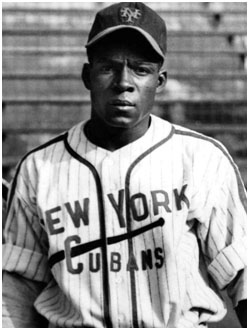 Signed originally by the Cleveland Indians in 1948…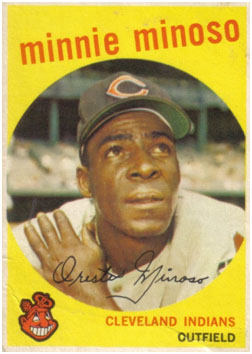 …a trail blazing franchise in the American League when it came to signing black players, Minoso was traded to the Chicago white Sox in 1951. He finished second in Rookie of the Year voting that year, behind Gil McDougald of the New York Yankees.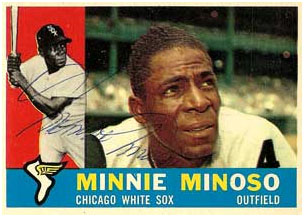 Playing left field for the Sox, he had several standout seasons, appearing as an American league All Star seven times, batting over .300 five seasons.
But he never made it to the Word Series. Traded back to Cleveland in 1957 Minnie was not a member of the Go-Go Sox that won the 1959 American League pennant, only to lose the World Series to new newly transplanted Los Angeles Dodgers.
Minnie got the final hit of his career in 1976, one of the oldest players to get a hit in the majors
Minoso was active into the 1980, having two at bats for the Sox in the 1980 season. He also was a baseline coach for the Sox in the late '70's.
His uniform number nine was retired by the Sox.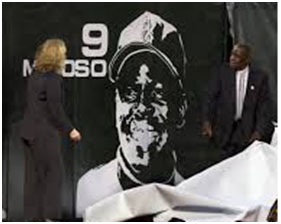 …and there's a statue of him outside their home park, U.S. Cellular Field.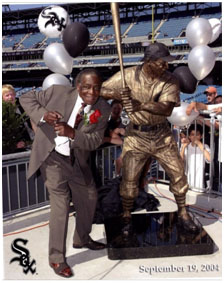 A Chicago resident, Minoso married Sharon Rice and they had a son. He also had three children from a previous marriage.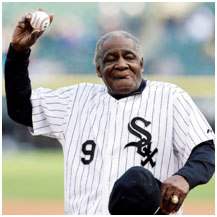 He lived until the age of 92, and was found dead in the driver's seat of a car near a Chicago gas station on March 1, 2015. He died of a torn pulmonary artery, resulting from Chronic Obstructive Pulmonary Disease.