Famously Dead A-Z:

Cause of Death:
View information about Mark Fidrych's death here on famously-dead.com. You can view information about Mark Fidrych's death and other famous deaths. You can view by name or by cause of death. We also have included the most popular famous deaths.
Mark Fidrych's Death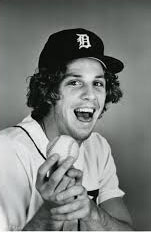 Mark Fidrych
Baseball
August 14, 1954
April 13, 2009
Suffocation
The life and death of Mark Fidrych:
He burst upon the baseball scene with a magical rookie season. Not only was he very effective on the mound but he thrilled Tigers' fans in Detroit. His ball playing days ended in a pretty traditional way for a major league pitcher. However, his life ended early and tragically and in a most unconventional way.
Mark Steven Fidrych was born in Worcester, Massachusetts and grew up in the area. His father Paul was an assistant school principal and his mother was the former Virginia Madsen.
Mark played baseball for local schools. He was signed to a big league contract by Detroit in 1974 and later joked he thought he was drafted by the military. A minor league coach nicknamed him "The Bird", because he saw a resemblance to a popular TV character.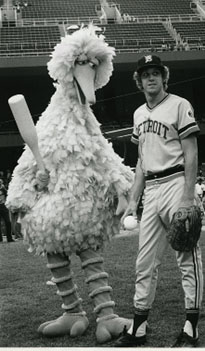 Mark made his big league debut in April, 1976 and had a stunning and colorful rookie season. He went 19-9, was the league's ERA leader and was voted Rookie of the Year. He was an American League All-Star in 1976 and 1977.

He also became a fan favorite for his on the mound antics, like talking to the ball and manicuring the mound. This victory over the Yankees on ABC-TV's Monday Night Baseball in June, 1976 helped to create his on the field reputation.
And this Sports Illustrated cover….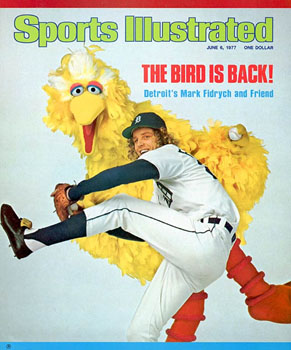 …perpetuated his unique nickname.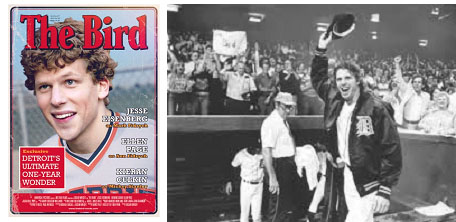 But it didn't last long as arm and other injuries mounted and Mark was forced to quit after just five seasons.
So, Mark and his wife Ann, married in 1986, went to live on a 100-plus acre farm in Northborough, Massachusetts. He also trucked asphalt and gravel in a ten wheeler.

And in a freak accident, Mark was found dead under his truck on his farm. Authorities said while working underneath, his clothing got caught in the mechanism of the running vehicle, strangling him. He suffocated to death.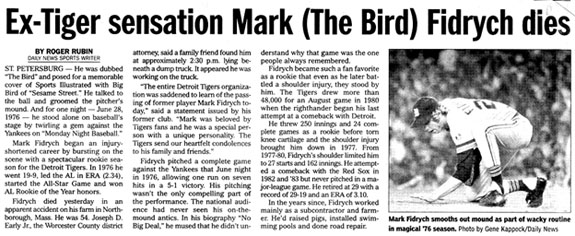 Two days later, the Tigers paid tribute to Fidrych with a moment of silence at their home field, Comerica Park. And he was posthumously elected to the National Polish-American Hall of Fame in June 2009. Mark Fidrych was cremated.