Famously Dead A-Z:

Cause of Death:
View information about Lyle Alzado's death here on famously-dead.com. You can view information about Lyle Alzado's death and other famous deaths. You can view by name or by cause of death. We also have included the most popular famous deaths.
Lyle Alzado's Death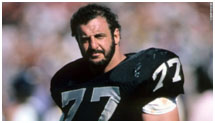 Lyle Alzado
Football
April 3, 1949
May 14, 1992
Cancer
The life and death of Lyle Alzado:
He was big, tough and intimidating. Lyle Alzado was a three time All Pro in the National Football league, in a career in which he starred for three teams: the Denver Broncos, The Cleveland Browns and the Los Angeles Raiders.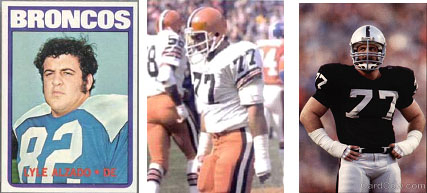 He won a Super Bowl Ring with the Raiders in Super Bowl XVIII.
Born in Brooklyn, Lyle grew up in suburban Cedarhurst, Long Island. His Italian-Spanish father left his Jewish mother while Lyle was starring for Lawrence high School. He wasn't a big college football star, playing at now-defunct Yankton College, whose South Dakota campus is not the site of a federal prison.

Nevertheless, Alzado was spotted by a scout for Denver and was drafted by the Broncos in the fourth round of the 1971 draft. Lyle took over as starting right defensive end in 1971 when he replaced an injured teammate and never looked back. He played several years for Denver, before moving on to the Browns and he also played well in Cleveland. When they traded him to the Los Angeles Raiders in 1983, the move sparked a new desire in Lyle and he was 1982 Comeback Player of the Year, helping to lead them to the 1983 Super Bowl Championship.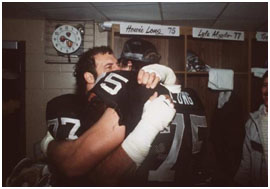 Besides football, Alzado was an amateur boxer and fought an exhibition match with Muhammad Ali in 1979.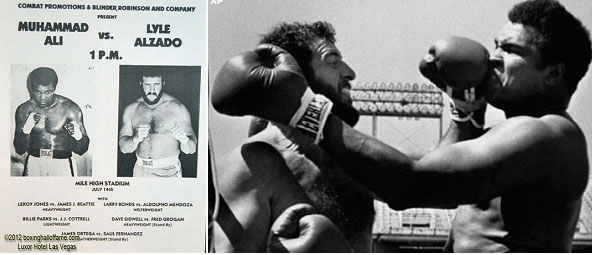 He was married to Kathy Davis.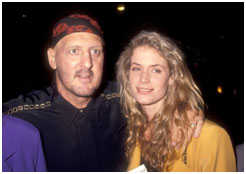 However, Lyle was using anabolic steroids and was one of the first big time American athletes to admit it.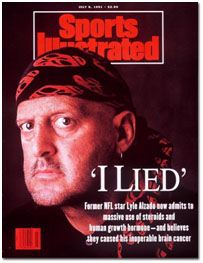 In the final years of his life, he blamed steroid use for the brain tumor that killed him at the age of 43, although some have said his form of cancer is not clinically associated with steroid use.
Lyle Alzado's buried at River View Cemetery in Portland, Oregon.