Famously Dead A-Z:

Cause of Death:
View information about Karl Wallenda's death here on famously-dead.com. You can view information about Karl Wallenda's death and other famous deaths. You can view by name or by cause of death. We also have included the most popular famous deaths.
Karl Wallenda's Death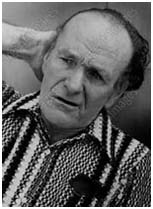 Karl Wallenda
High Wire Performer
January 21, 1905
March 22, 1978
Fall
The life and death of Karl Wallenda:
He was the patriarch of a daredevil family act of high-wire artists called the Flying Wallendas. He often performed without a net. However, while performing a stunt he'd done dozens of times before, the wind started kicking a little too high and, unfortunately for him, he couldn't really fly after all.
Karl Wallenda was born in Madegburg, Germany just after the turn of the twentieth century and started performing with members of his family in circuses at the age of six. The Wallendas gained fame throughout Europe for cycling on high wires and staging four man pyramids on the wire.
They moved to the United States in 1928 and spent decades working as acrobats.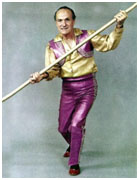 At age 65 in July 1970, he performed a high wire walk across the Tallulah Gorge in Georgia.
His act extended to London in 1974, where he did a high-wire head stand.
And he walked the Tightrope across Philadelphia's Veterans Stadium.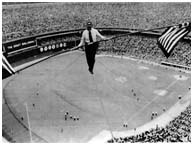 The family had experienced tragedy. Two immediate family members had died in high wire accidents.
Karl met a similar fate at the age of 73 in 1978, when he tried to walk between two towers on the ten story Condado Plaza Hotel in San Juan, Puerto Rico.
The wire was improperly supported and the winds were blowing and mid-way through his walk, Karl's attempt to sit on the wire failed and he plunged to his death.
Karl is buried at Manasota Memorial Park in Bradenton, Florida.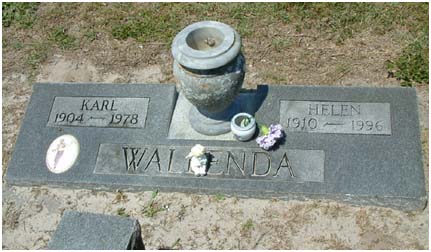 However, the Wallendas continue to perform and amaze their audiences.
Karl's work is carried on by well-known Great-grandson Nik Wallenda...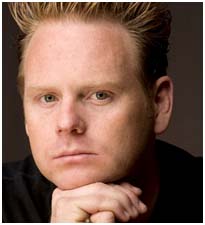 …seen here crossing Niagara Falls in 2012.

It was the first time anyone had ever done it. However, at the insistence of ABC, the network televising the event, he was tethered to the wire. After all, following in your great grandfather's footsteps only goes so far!