Famously Dead A-Z:

Cause of Death:
View information about Junior Seau's death here on famously-dead.com. You can view information about Junior Seau's death and other famous deaths. You can view by name or by cause of death. We also have included the most popular famous deaths.
Junior Seau's Death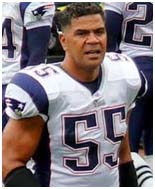 Junior Seau
Football Player
January 19, 1969
May 2, 2012
Suicide
A fierce and respected linebacker, Junior Seau starred on a trio of NFL teams and won numerous accolades. He was an All Pro 10 times, went to the Pro Bowl of a dozen times and is a member of the league's 1990s All Decade Team.
He was born Tiaina Baul Seau in San Diego and attended the University of Southern California when, in his junior year, he entered the NFL draft and was a first round pick by his hometown team, the San Diego Chargers.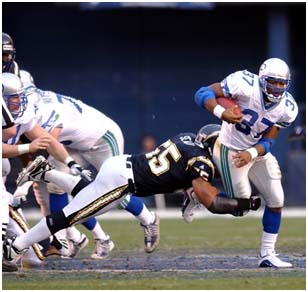 He starred there for thirteen seasons, and is a members of the Chargers' Hall Of Fame, his jersey number 55 retired.
He next career stop was a three year stint with the Miami Dolphins…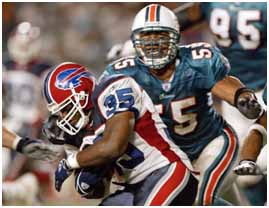 …before wrapping up with four seasons as a member of the New England Patriots.

But on May 2, 2012 his girlfriend found him dead, with a gunshot wound to the chest. There was no suicide note.
The incident, however, reminded some of the 2011 suicide of another former NFL player, Dave Duerson, who also shot himself in the chest. Seau had no reported history of concussions, though his ex-wife Gina said he did suffer some during his career. His autopsy revealed no apparent signs of brain damage, but traces of the sleep disorder drug Ambien (zolpidem)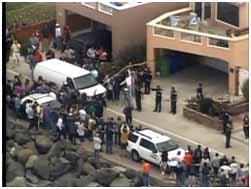 His mother, Luisa, was crushed, crying "Take me, leave my son".

After his family donated his brain tissue for study, the National Institutes of Health concluded Seau suffered from a form of chronic brain damage known as CTE, found in other deceased former players of the National Football League.
In January, 2013, the Seau family sued the NFL over the brain injuries he suffered over his career. The case has not been decided.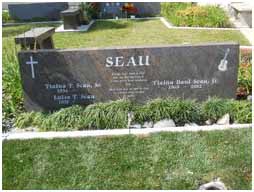 Junior Seau's buried in Eternal Hills Memorial Park in Oceanside, San Diego County, California.