Famously Dead A-Z:

Cause of Death:
View information about Herb Brooks's death here on famously-dead.com. You can view information about Herb Brooks's death and other famous deaths. You can view by name or by cause of death. We also have included the most popular famous deaths.
Herb Brooks's Death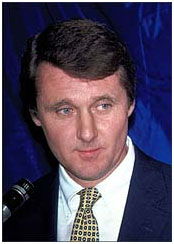 Herb Brooks
Hockey
August 5, 1937
August 11, 2003
Car Crash
The life and death of Herb Brooks:
He spent his adult life playing and coaching hockey. And he'll always be remembered as the man who led the Cinderella U.S. Hockey team to a Gold medal over the heavily favored Russian team in the 1980 Winter Olympics.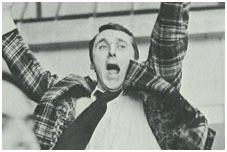 Herbert Paul Brooks was born in St. Paul, Minnesota. He was a member of Johnson High School hockey team that won the 1955 state championship and went on to play hockey for the University of Minnesota from 1955 to 1959.
Brooks was a member of the 1960 Olympic team but was cut a few days before the competition began. But he bounced back and played on a total of eight U.S National and Olympic teams, including the squads in the 1964 and 1968 Winter Games.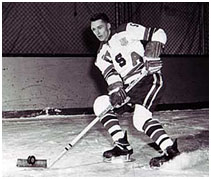 After his playing days ended, he returned to his alma mater where he coach Minnesota to three NCAA championships in 1974, 1976 and 1979.
And then he was hired to coach the 1980 U.S. Olympic hockey team.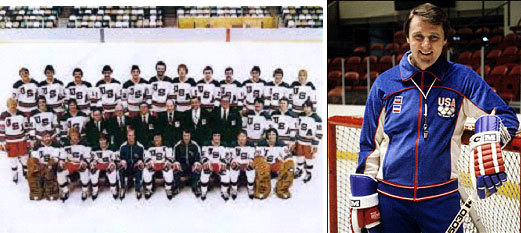 To beat the heavily favored Russians, he combined the American and Canadian style of play with the quicker European game and upset the Russians in the "Miracle on Ice".
On the heels of his Olympic win, Brooks went on to coach the New York Rangers in the National Hockley League from 1981-1985…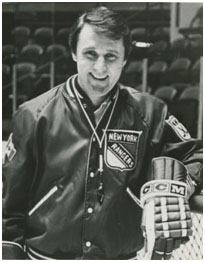 …and later moved on to coach the Minnesota North Stars, New Jersey Devils and the Pittsburgh Penguins.

He was Pittsburgh's Director of Player personnel on August 11, 2003 when he was killed in a single car crash on Interstate 35, near Forest Lake, Minnesota.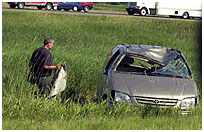 No drugs or alcohol were found in his system and police concluded that Brooks fell asleep at the wheel after driving all night. He also was not wearing a seat belt at the time of the crash. Minnesota State Police said had if he had worn his belt, he probably would have survived.
In 2004, Disney released the movie "Miracle", casting Kurt Russell as Brooks.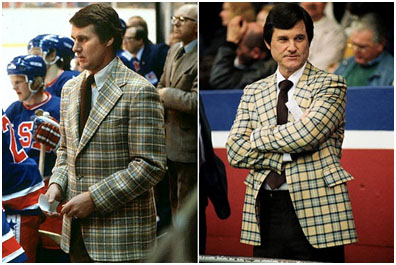 Karl Malden portrayed Malden in a 1981 TV movie "Miracle on Ice."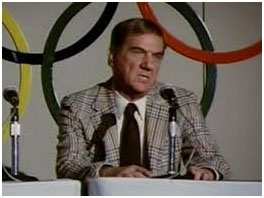 Brooks married his wife Patti in 1965…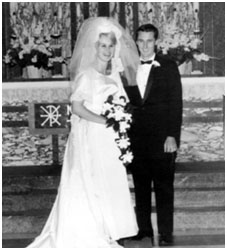 …and they had two children, Danny and Kelly.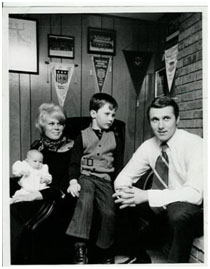 They were married until he died.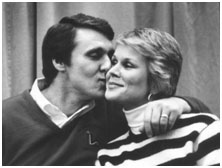 Known for his original sayings the came to be known as "Brooksims", here's one that could inspire anyone: "You can't be common, the common man goes nowhere; you have to be uncommon."
Herb's honored with a statue in his hometown of St. Paul…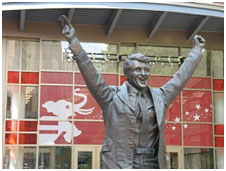 …and was posthumously elected to the Hockey Hall of Fame in 2006. He lived to enjoy his induction in the United States Hockey Hall of Fame in 1990 and the International Hockey Hall of Fame in 1999.