Famously Dead A-Z:

Cause of Death:
View information about Dave Duerson's death here on famously-dead.com. You can view information about Dave Duerson's death and other famous deaths. You can view by name or by cause of death. We also have included the most popular famous deaths.
Dave Duerson's Death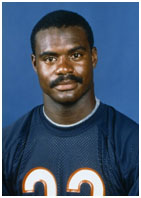 Dave Duerson
Football
November 28, 1960
February 17, 2001
Suicide
The life and death of Dave Duerson:
In his day he was one of the top defensive backs in the National Football League, starring for the Chicago Bears, New York Giants and Phoenix Cardinals.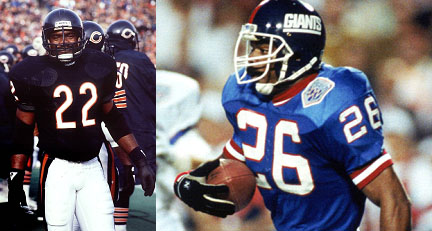 During his career, he went to the Pro Bowl four straight years (1985-88) and winning the 1987 NFL Man of the Year award.
Unfortunately, he died young, after shooting himself in the chest. Neurogologists at Boston University say he suffered brain damage because of concussions he received during his NFL career.
David Russell Duerson was born and raised in Muncie, Indiana and played baseball, basketball and football at the local high school. He turned down a chance to play for the Los Angeles Dodgers, who were interested in him as both a pitcher and an outfielder.
But he really excelled at football, winning the 1979 Indiana Mr. Football. He went on to play college football at the University of Notre Dame and graduated with honors in Economics.
He was drafted by the Bears and became a star, respected for his knowledge of the game and position he played
When his playing days ended, Duerson owned three McDonald's franchise in Louisville, Kentucky, and then took over Fair Oaks Farms, more than doubling revenue to 63 and a half million dollars over six years.
But when he sold his stake and started Duerson Foods in 2002, that company failed and was sold into receivership in 2006.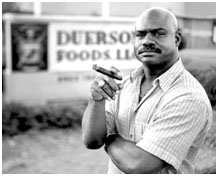 In February, 2011, he was found dead in his home in Sunny Isles Beach, Florida. He'd shot himself in the chest and had sent a text message to his family that he wanted his brain to be used for research at the Boston University School of Medicine.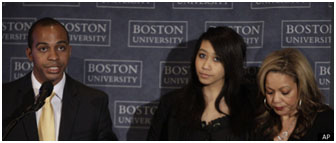 In May 2011, neurologists confirmed Duerson suffered from the neurodegenerative disease chronic traumatic encephalopathy, linked to concussions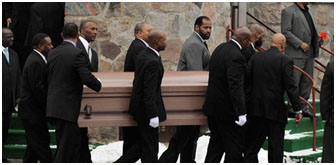 Dave Duerson was cremated with his ashes scattered in South Bend, Indiana – where he played college ball.