Famously Dead A-Z:

Cause of Death:
View information about Darryl Dawkins's death here on famously-dead.com. You can view information about Darryl Dawkins's death and other famous deaths. You can view by name or by cause of death. We also have included the most popular famous deaths.
Darryl Dawkins's Death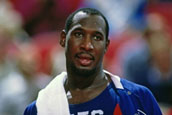 Darryl Dawkins
Basketball
January 11, 1957
August 27, 2015
Heart Attack
The life and death of Darryl Dawkins:
He got his nickname "Chocolate Thunder" from Stevie Wonder. And his powerful, backboard smashing dunks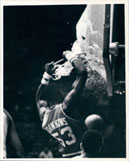 …led the NBA to redesign that key piece of equipment.
Darryl Dawkins was born and raised in Orlando, Florida and made his name early as a basketball whiz at Maynard Evans High School.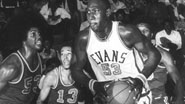 In 1975, he declared that he didn't want to go to college but rather head straight to the NBA as a hardship case and the Philadelphia 76er's made him the fifth overall pick in that year's draft.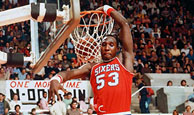 He was expected to amaze from the start, but it took him a couple of seasons to blossom. The big center was a well-travelled player, also playing for the New Jersey Nets…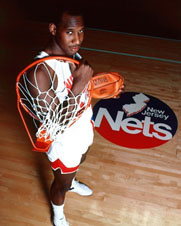 …Utah Jazz and the Detroit Pistons.
And it's because of moves like these that the NBA adopted breakaway rims…
When his NBA career ended, he played briefly with the Harlem Globetrotters and he also coauthored a book …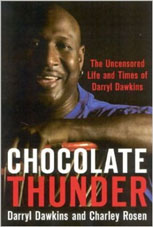 …relating the racism he encountered along with his off the court life with parties, drugs and women.
Married three times, his first wife Kelly Barnes committed suicide while they contemplated divorce. He then married a former Nets cheerleader Robbin Thornton, but they split up after ten years. He and his final wife Janice had three children – Nick, Alexis and her daughter from a prior marriage named Tabitha.
Dawkins died in Allentown Pennsylvania at the age of 58.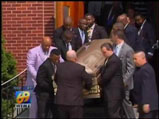 His family said it was a heart attack.