Famously Dead A-Z:

Cause of Death:
View information about Darrent Williams's death here on famously-dead.com. You can view information about Darrent Williams's death and other famous deaths. You can view by name or by cause of death. We also have included the most popular famous deaths.
Darrent Williams's Death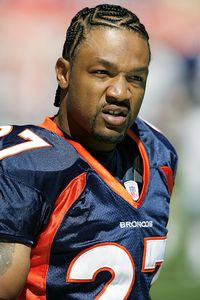 Darrent Williams
Football
September 27, 1982
January 1, 2007
Shooting
The life and death of Darrent Williams:
He had a bright career ahead of him in professional football after concluding a successful stint as a college player. But a New Year's Eve night on the town ended with a bullet in his neck, that wasn't even intended for him.
Darrent DeMarcus Williams was raised in Fort Worth, Texas and starred at football at O.D Wyatt High School, where he played cornerback and punt returner. He didn't gain much interest from college recruiters, though, and signed up to go to Oklahoma State when the team's football coach was encouraged to do so by his wife, who was Darrent's school counselor.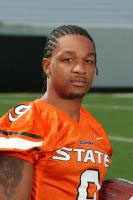 At Oklahoma State, he played in the defensive backfield and was chosen in the second round of the 2005 NFL Draft by the Denver Broncos. He quickly established himself as the team's starting cornerback and was the team's primary punt returner.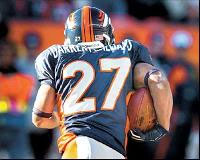 Darrent was recognized as a first team All-Rookie selection by the Pro Football Writers Association and Pro Football Weekly.
In the final game of his life, played just hours before he died, Williams had three tackles and had two punt returns for fifty yards before leaving the game with a second half shoulder injury.
And then, in the early morning hours of January 1, 2007, Darrent was killed instantly during a drive by shooting in Denver. He'd been attending a New Year's Eve party and birthday party for Denver Nuggets basketball player Kenyon Martin.
There'd been a fight in the nightclub involving some members of the Crips gang. Williams wasn't involved in the dispute, but his teammate Brandon Marshall reportedly was.
Another car pulled up to the rented Hummer the football players were in and Williams was fatally wounded. He was only 24 years old.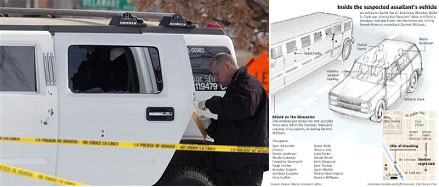 Two other wounded passengers were leased from the hospital the following day.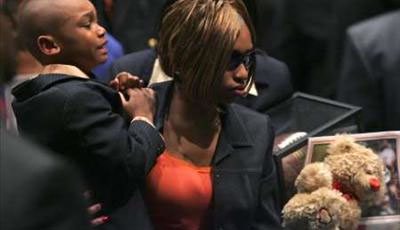 Darrent Williams was survived by a seven year old son Darius, four year old daughter Jaelyn and his 24 year old girlfriend, Tierra Leonard, all living in his hometown of Fort Worth.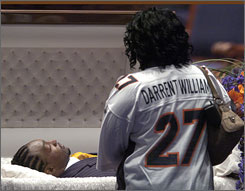 Family, friends and fans paid their final respects to Williams…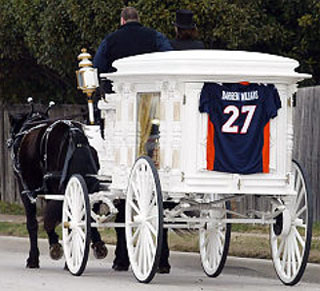 …and he was buried at Laurel Land Memorial Park in Fort Worth.

There were immediate rumors saying it was gang related but the charges were not initially substantiated. But in October 2008, a Crips gang member named Willie Clark …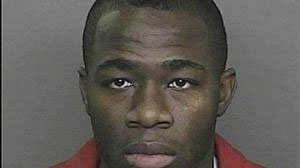 …admitted to shooting Williams. He was convicted of murder in March 2010 and sentenced to life in prison.